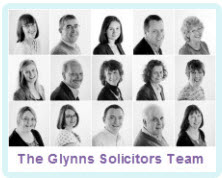 Peritonitis is a life-threatening condition of the lining of the abdomen that needs urgent diagnosis and treatment. It can have a variety of causes, and medical practitioners must, therefore, be extremely diligent in their monitoring of patients who are experiencing any of those conditions.
What is peritonitis?
Peritonitis is the inflammation of the peritoneum due to infection. The peritoneum is the lining of the abdomen which effectively holds the intestines, stomach, liver and other organs in place. If identified promptly, peritonitis can be successfully treated. However, if treatment is delayed, the infection may spread through the blood stream, where it can lead to sepsis, septic shock, multiple organ failure and death.
What causes peritonitis?
Peritonitis can occasionally arise directly within the peritoneum – through a form of kidney dialysis, for example, or cirrhosis of the liver, both of which might create an environment where infection can set in.
However, it is generally caused by the transfer of an infection from elsewhere within the body which results in bacteria being allowed to enter the peritoneum. A variety of other conditions can lead to peritonitis including:
A burst appendix, allowing bacteria to spread to the peritoneum
A ruptured stomach ulcer, leading to perforation of the stomach lining, thereby allowing bacteria to infect the peritoneum
Inflammation of the pancreas
Diverticulitis, inflammation in the bowel wall, leading to a ruptured colon, allowing bacteria to enter the peritoneum
Crohn's disease, leading to a ruptured colon, allowing bacteria to enter the peritoneum
A rupture directly to the stomach, such as a wound, allowing infection to enter the peritoneum
Signs of peritonitis should be monitored in patients suffering any of these conditions and treated without delay.
What are the symptoms of peritonitis?
Symptoms of peritonitis can vary according to the cause. However, typical symptoms can include:
A swollen abdomen which may be caused by fluid transferred from elsewhere in the body
Severe abdominal pain
High temperature/fever
Nausea and vomiting
A rapid heartbeat
Reduced quantity of urine
Lack of appetite
Whilst it is possible that these symptoms could be caused by a condition other than peritonitis, it is important that peritonitis is ruled out, since its long-term effects can be devastating.
How is peritonitis diagnosed?
The cause of peritonitis may be obvious if the patient is already undergoing treatment for a pre-existing condition that is known to be a possible cause of peritonitis. If the cause of the symptoms being experienced is not clear, however, a number of tests may need to be carried out such as:
Blood tests
Physical examination
Ultrasound
CT scan
X-ray
Checking abdominal fluid for infection
These tests should identify whether the patient has peritonitis, but also what has caused the condition as that will also need to be treated.
If the physical examination is undertaken by a GP who, as a result of the examination, suspects that you have peritonitis, you should be transferred to hospital for treatment and monitoring immediately.
How is peritonitis treated?
Peritonitis patients need to be treated and monitored urgently in hospital to avoid catastrophic complications.
Antibiotics will be need to be administered, probably directly into a vein, as the most effective way to deal with the peritonitis itself. Surgery may be necessary to repair any damage caused to tissue in the peritoneum.
Also, the condition that caused the peritonitis will need to be treated. In the case of a ruptured colon, for example, this may require additional surgery.
What are the implications of failing to treat peritonitis?
Peritonitis is a known medical emergency. If it goes undiagnosed and untreated, or if there is a delay in treatment, it can lead to sepsis, septic shock and death.
Sepsis is an extreme reaction to an infection, which causes the immune system to go into overdrive, causing inflammation across the body and disrupting the supply of blood and oxygen to the body's organs. The patient may then develop septic shock as the body's organs start to fail and the patient may become unconscious.
However, if peritonitis is treated in a timely fashion, full recovery is possible.
Medical Negligence
If you or a loved one has suffered from medical negligence in relation to peritonitis, you may be entitled to make a claim for compensation. Contact us at Glynns solicitors to discuss your circumstances with a solicitor.
Please call us on 0800 234 3300 (or from a mobile 01275 334030) or complete our Online Enquiry Form.

Share Article With: