Cauda Equina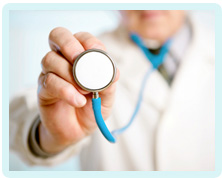 Cauda Equina Symptoms
If you believe that you might be suffering from Cauda Equina Syndrome, what are the main symptoms? Read this guide to find out about the major symptoms of Cauda Equina Syndrome.
To make a free, no obligation enquiry about Cauda Equina Syndrome please call us free on 0800 234 3300 (or from a mobile 01275 334030) or complete a Quick Enquiry online now.
"I have recently emerged from the other side of a cauda equina medical negligence case which was successfully concluded thanks to the incredibly diligent work of Glynns. I cannot thank Lucy, Paul, and their team at Glynns enough for all the work they did in achieving this, as well as the vindication that I was treated negligently, and I have absolutely no hesitation whatsoever in recommending them to anyone who may have the misfortune to find themselves in a similar situation as myself."
Click here to read the full Patient Story:>>
Mr. D.
The Main Symptoms Of Cauda Equina Syndrome
These can include the following:-
Lower back pain which can be a deep, aching pain.
Pain in one leg or both legs but starts in the buttocks and travels down the back of the thighs and legs (this can be a shooting or stabbing pain and is caused by trapped nerves)
Numbness in the groin
Bowel and bladder disturbances such as being unable to urinate
Lower extremity muscle weakness and loss of sensation
Reduced or absent lower extremity reflexes
What Is Cauda Equina Syndrome?
Cauda Equine Syndrome is cause by a compression of the nerves and whilst it can be difficult to diagnose, early diagnosis is vital to avoid permanent pain or disability.
What Should You Do?
If you are experiencing any of the symptoms and have recently undergone surgery or had a traumatic injury to the spine you should seek immediate medical help. Other causes of Cauda Equina are slipped or prolapsed discs, spinal stenosis (narrowing of the normal front to back distance of the spinal canal), spinal tumours, inflammatory conditions and some infectious conditions.
Failure or a delay in diagnosis can occur because often the first signs are related to the bladder, bowel or sexual problems. Because of the sensitive nature of some of these conditions patients might delay mentioning them to their doctor due to embarassment.
Diagnosis And Treatment
An MRI scan will confirm the diagnosis of Cauda Equina Syndrome and generally following this urgent surgical intervention will be required to attempt to release the compression of the nerves. However, the treatment itself can lead to further damage. It is generally felt that treatment within 48 hours of the compression of the nerves has the best prospects of success.
Summary
If you believe that you are suffering from Cauda Equina Syndrome you must immediately seek medical assistance so that a scan and treatment can be carried out.
Can We Help You With A Medical Negligence Enquiry?
Early legal assistance can be vital so please contact us if you would like to discuss your situation. Please call us free on 0800 234 3300 (or from a mobile 01275 334030) or complete our Online Enquiry Form.

Make An Enquiry
Why Choose Us
Specialist medical negligence solicitors
Free initial enquiries
No win, no fee available
Reviews
"Before we contacted you we had no real idea that we had grounds for a medical negligence claim but after speaking to you if became clear that Wendy was indeed treated poorly. Chris took the time to explain what was happening and kept us to speed. Our deepest gratitude to you all and Chris in particular."
Mr And Mrs H
Helping Clients Across England & Wales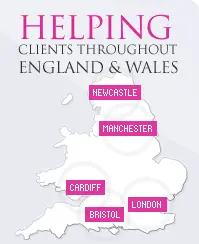 Free Cauda Equina Claim Guide