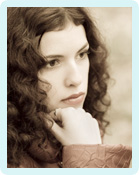 A Patient's Story
Cauda Equina Syndrome Diagnosis Failings
Repeated failures to recognise the red flag symptoms of cauda equina syndrome left this client with incontinence and disability. Read his full story in his own words.
'I have recently emerged from the other side of a cauda equina medical negligence case which was successfully concluded thanks to the incredibly diligent work of Glynns. Cutting an extremely long story short, I was misdiagnosed with red flag symptoms associated with the early stages of cauda equina syndrome and, instead of giving me an immediate MRI scan and emergency surgery which would have resulted in a complete recovery, delays and missed opportunities by the clinical team in whose care I found myself, led me to go on to develop complete cauda equina syndrome which left me with drastically reduced sensation below my waist, bowel and bladder incontinence, and sexual impotence.
A number of friends suggested I had not been treated correctly and advised that I look into it legally. I contacted Glynns who appeared to have the most comprehensive experience in dealing with cauda equina, and from start to finish they have been just fantastic. My case was handled by both Lucy Winzer and Paul Honess, who could not have been more supportive. Not only did I have to deal with the fallout from my physical symptoms, but I also suffered from a resultant deterioration in my mental health which in turn had knock-on effects in other facets of my life. Fortunately, Lucy and Paul's experience with clients suffering similarly previously meant that they were able to take me through the process sympathetically and supportively while still carrying out their duties in progressing my case to a successful conclusion with immense professionalism, diligence, focus, and determination, despite my mental state not always making their lives easy at times.
My case was eventually settled and I was paid compensation for the failings which caused me to suffer issues which will be with me for life. The money will never make up for what I've been through and will continue to face, but it will at least make life a little easier on the financial front and allow me the space to try and get on my feet again without worrying about how I'm going to pay the bills this month. I cannot thank Lucy, Paul, and their team at Glynns enough for all the work they did in achieving this, as well as the vindication that I was treated negligently, and I have absolutely no hesitation whatsoever in recommending them to anyone who may have the misfortune to find themselves in a similar situation as myself.'
Make A Free Medical Negligence Enquiry
Please call us now on 0800 234 3300 (or from a mobile 01275 334030) or complete our Online Enquiry Form.
---