Necrotising Fasciitis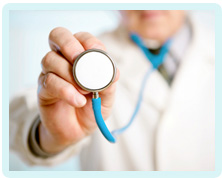 What is Necrotizing Fasciitis?
So what exactly is necrotising fasciitis? (Sometimes spelt necrotizing fasciitis). We will explain what causes the condition, what the symptoms are and how it should be treated.
To make a free, no obligation enquiry about Necrotising Fasciitis or any hospital superbug, please call us free on 0800 234 3300 (or from a mobile 01275 334030) or complete a Quick Enquiry online now.
Necrotising fasciitis
Necrotising fasciitis is a bacterial infection. It happens when a certain type of bacteria - normally the Group A streptococcus - enter the body through a break in the skin. This may be as large as a surgical wound, or as small as a pin prick. Many necrotising fasciitis patients will not even realise they have a cut on their skin.
Once these bacteria get into the body, they will quickly start to multiply. As they reproduce, this particular type of bacteria will release a poisonous toxin. This will attack the tissue and underlying fascia, causing it to die. In medical terms this is known 'necrosis'. It is for this reason that necrotising fasciitis is commonly referred to as the flesh-eating disease.
Unless the condition is treated, the bacteria will continue to multiply at an alarming rate. The infection will therefore spread very quickly, causing more and more tissue to become necrotic. That is why it is so important to diagnose and treat the condition as soon as possible, or a patient will be left with a terrible wound.
Recognising necrotising fasciitis
When the bacteria first enter the skin and start to reproduce, the first thing a person will notice is an intense pain at the site of infection. Often this pain is disproportionate to the nature of the injury. For example, some people report having a small cut on their finger but being in absolute agony. This is a classic symptom of necrotising fasciitis, and yet many medical professionals will not recognise the condition until the infection begins to take hold.
In a short space of time, the poisonous toxins will begin to damage the tissue. At this stage the site of infection will be painful, hot to touch and may also look red. This will get progressively worse, causing further discolouration of the skin. It will turn dark red, then purple and eventually black. The affected individual will also develop a fever and feel extremely unwell.
Treating necrotising fasciitis
If a patient remains untreated, the area of infection will quickly expand. However, medical professionals should be able to diagnose the condition before this. Fever, pain and skin discoloration are all obvious signs of infection and swabs should be taken and sent for testing. This will soon reveal that a patient has necrotising fasciitis.
In the meantime doctors should think to start a patient on intravenous antibiotics, as it is very probable he or she is suffering some type of bacterial infection. Once necrotising fasciitis has been confirmed, no time should be wasted in removing the infected tissue as this is the only way to treat the condition.
Need Advice About Necrotising Fasciitis?
If you believe that you or a member of your family have been infected, please contact us for early legal advice. All initial enquiries are completely free of charge.
Please call us free on 0800 234 3300 (or from a mobile 01275 334030) or complete our Online Enquiry Form.

Why Choose Us
Specialist medical negligence solicitors
Free initial enquiries
No win, no fee available
Reviews
"I would like to say a big thank you to you for making this whole process easy and relatively painless. You kept me informed throughout and you were always polite and courteous in all forms of communication. I would not hesitate to recommend you to friends and family, so a really big thank you and I wish you all the best in the future."
Mr A.
Helping Clients Across England & Wales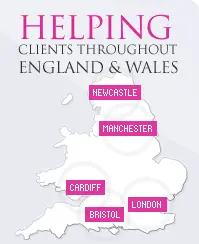 Free Medical Negligence Guide
'7 Questions You Must Ask Before Choosing A Medical Negligence Solicitor'