Necrotising Fasciitis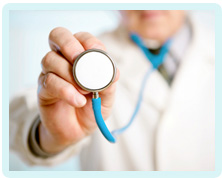 If you have been treated in hospital and you have heard about hospital superbugs, you will usually think of C Diff or MRSA. Unfortunately there is another one which can be even more serious which is Necrotising Fasciitis. This is a flesh eating infection. If you or a member of your family have been infected, we may well be able to help you.
The sooner you seek advice, the faster we can help you. To make a free, no obligation enquiry about Necrotising Fasciitis or any hospital superbug, please call us now on 0800 234 3300 (or from a mobile 01275 334030) or complete a Quick Enquiry online now.
What Are The Symptoms Of Necrotising Fasciitis?
Patients often complain of intense pain at the site of the infection although there may be no or minimal physical signs for the cause of the pain on the skin. The skin tissue becomes more swollen as the infection becomes more severe (which can happen in a matter of hours) and diahorrea and vomiting can also develop. The infection kills the skin and muscle by releasing toxins.
Treatment for Necrotising Fasciitis
Once the hospital believe that a patient has been infected they will usually start treatment with antibiotics immediately due to the speed at which the infection can spread. The tissue will be analysed and if necrotising fasciitis is found to be present surgery will be arranged quickly to remove the infected skin. The hospital will often need to drain the site of the infection and debride the tissues as well as administering intravenous antibiotics.
Failure To Diagnose Necrotising Fasciitis
We have seen a growing number of clients contacting us recently due to the hospital failing to diagnose necrotising fasciitis either sufficiently quickly or at all. If this has happened to you we may well be able to help you. Please contact us as soon as possible for further advice.
Need Advice About Necrotising Fasciitis?
If you believe that you or a member of your family have been infected, please contact us for early legal advice. All initial enquiries are completely free of charge.
Please call us free on 0800 234 3300 (or from a mobile 01275 334030) or complete our Online Enquiry Form.

Make An Enquiry
Why Choose Us
Specialist medical negligence solicitors
Free initial enquiries
No win, no fee available
Reviews
"Before we contacted you we had no real idea that we had grounds for a medical negligence claim but after speaking to you if became clear that Wendy was indeed treated poorly. Chris took the time to explain what was happening and kept us to speed. Our deepest gratitude to you all and Chris in particular."
Mr And Mrs H.
Helping Clients Across England & Wales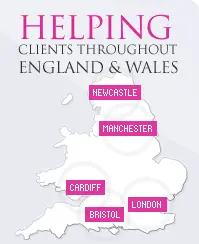 Free Necrotising Fasciitis Guide