Necrotising Fasciitis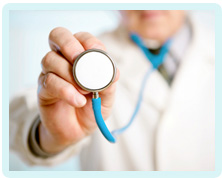 Fournier's Gangrene & Fournier's Gangrene Causes
Fournier's gangrene is a specific type of necrotising fasciitis. If you or a family member are diagnosed with it, it requires immediate medical treatment. Failure to treat it quickly after diagnosis can lead to extensive damage and long-term health complications. If this delay is caused a result of failure to diagnose Fournier's Gangrene by your medical team, this can amount to medical negligence.
Fournier's Gangrene Causes
Fournier's gangrene is necrotising fasciitis bacteria in the external genitalia and perineum (such as the penis, testes and perineum). The bacteria reproduce and in doing so release a poisonous toxin as they do so.
Diagnosing and treating Fournier's Gangrene
The symptoms of Fournier's Gangrene are a fever and also the infected area becoming intensely painful, red and hot to the touch.
Sometimes these complaints can be overlooked by the medical team, often being mistaken for cellulitis. However, a competent medical team will know to look for skin necrosis:- identified by dark patches on the skin. Only once such dark patches of necrotic skin have developed will it become apparent that a patient is suffering Fournier's gangrene, as opposed to cellulitis. Ordinarily, the clinical progression of skin necrosis will happen extremely rapidly. Regular observation is therefore necessary, as a 'simple' case of cellulitis can progress to Fournier's gangrene over the course of just few hours.
Treatment Of Fournier's Gangrene
Once it is diagnosed, treatment of Fournier's Gangrene should include immediate intravenous antibiotics and removal of the affected tissue.
When Can Fournier's Gangrene Lead To A Successful Medical Negligence Claim?
If there is a delay in treatment, the infection will spread at a rapid rate, causing increased pain and suffering. The amount of skin that subsequently needs to be removed will also be much more extensive, potentially leaving long-term health complications. Medical negligence can arise if:
Delay or failure to recognise the signs of skin necrosis;
Failure to regularly observe the affected area for signs of skin necrosis;
Failure to perform the tests necessary to diagnose skin necrosis;
Failure to arrange urgent treatment of skin necrosis.
If this has happened to you or a loved one, there could be grounds for a medical negligence claim, as the standard of care provided will have fallen to an unacceptable level. If you would like to discuss claiming compensation for Fournier's gangrene, you must contact a solicitor as soon as possible.
Can We Help You With A Medical Negligence Enquiry?
Early legal assistance can be vital so please contact us if you would like to discuss your situation. Please call us free on 0800 234 3300 (or from a mobile 01275 334030) or complete our Online Enquiry Form.
Please call us free on 0800 234 3300 (or from a mobile 01275 334030) or complete our Online Enquiry Form.

Make An Enquiry
Why Choose Us
Specialist medical negligence solicitors
Free initial enquiries
No win, no fee available
Reviews
"Before we contacted you we had no real idea that we had grounds for a medical negligence claim but after speaking to you if became clear that Wendy was indeed treated poorly. Chris took the time to explain what was happening and kept us to speed. Our deepest gratitude to you all and Chris in particular."
Mr And Mrs H.
Helping Clients Across England & Wales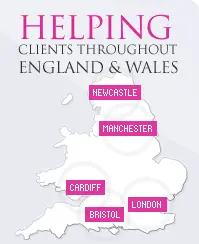 Free Necrotising Fasciitis Guide