Diagnosis Failure Or Delay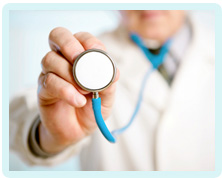 Delayed Diagnosis Of Meningitis
If you or your child has been harmed because doctors failed to diagnose meningitis, you could be entitled to compensation for the devastating effect this has caused. To find out more, you need to speak to a medical negligence solicitor as soon as possible.
Recognising the symptoms of meningitis
Statistics collated by the Meningitis Research Foundation (MRF) suggest that there are around 3,300 cases of bacterial meningitis every year in the UK. This means it is a comparatively rare condition, but is nevertheless one that can have devastating implications. In the UK one in 10 people who contract meningitis will not survive. Of those who do live, one in four will be left with a permanent disability.
Such complications (or indeed fatalities) will usually occur in those whose illness has not been spotted in the early stages. It is therefore vital parents, patients and medical professionals remain alert to the warning signs of meningitis, as this can radically alter the eventual outcome.
However, there are increasing reports of people being told they are 'too well' to have meningitis, only to be diagnosed later down the line. It is true that the early signs - including fever, vomiting and a headache - are very similar to other, more minor conditions. This means it can be very difficult to make a diagnosis at this stage.
But even so, doctors should remain wary of anyone (particularly children and students) who has these symptoms. If there is any suspicion that meningitis could be present, urgent tests must be carried out. Alternatively, doctors should advise parents or the patient to look out for other signs that indicate meningitis, including a rash, pain in the joints, sensitivity to light and a stiff neck. Doctors should warn patients to seek immediate medical assistance should such symptoms develop.
What can you do if your meningitis was misdiagnosed or the diagnosis was delayed?
If medical professionals fail to recognise the signs of meningitis, or fail to advise patients to return should other symptoms develop, the level of care will be considered unacceptable. This means the level of care has fallen to a substandard level, and the medical professional(s) concerned will be held responsible for any complications that ensue.
If this has happened to you or your loved one, you need to speak to a solicitor about the care you received. This is because you are legally entitled to compensation for the pain and suffering you have wrongfully experienced. Although this will not undo the damage that has been caused, it will help you achieve a sense of justice. It will also help you to recover the finances you have lost because of the negligence. This is especially important for anyone who has been left with a disability who may now need extra assistance.
You should call us for a free, no obligation discussion now 0800 234 3300 (or from a mobile 01275 334030) or complete our Online Enquiry Form.

Make An Enquiry
Why Choose Us
Specialist medical negligence solicitors
Free initial enquiries
No win, no fee available
Reviews
"Before we contacted you we had no real idea that we had grounds for a medical negligence claim but after speaking to you if became clear that Wendy was indeed treated poorly. Chris took the time to explain what was happening and kept us to speed. Our deepest gratitude to you all and Chris in particular."
Mr And Mrs H.
Helping Clients Across England & Wales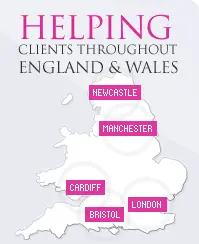 Free Medical Negligence Guide
'7 Questions You Must Ask Before Choosing A Medical Negligence Solicitor'