Diagnosis Failure Or Delay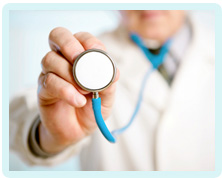 Delayed Diagnosis of Breast Cancer
Every year in the UK, around 46,000 women will be diagnosed with breast cancer. It is the most common type of cancer, and can affect both men and women. But despite the high frequency rate, the outlook is often good if detected early on. Therefore medical professionals must ensure a timely diagnosis is made.
Diagnosing Breast Cancer
Diagnosing breast cancer usually begins in one of two ways: either an abnormality is found during a routine mammogram, or a patient visits their GP with symptoms associated with breast cancer. These include:-
A lump or thickened tissue;
Pain in the breast that is not connected to the menstrual cycle;
Change in breast shape or size;
Changes to the nipple, including a rash or sunken appearance;
Discharge from the nipple;
Changes to the skin of the breast, such as wrinkling;
Pain or swelling in the armpit.
In either case, if breast cancer is suspected, a GP should refer a patient to a breast cancer clinic. In some circumstances, this referral may be considered urgent.
Urgent Referral
In their guidelines, the National Institute for Health and Clinical Excellence (NICE) state GPs must arrange urgent referral to a cancer specialist for patients:-
Of any age with a separate, distinct, hard lump that is fixed, with or without dimpling;
Aged 30 years and over with a separate, distinct lump that is still present after their next period, or occurs after the menopause;
Aged younger than 30 years with a lump that is growing or has other feature linked with cancer of other factors such as a family history of breast cancer;
Of any age who have had breast cancer before, and have a new limp of other suspicious symptoms;
With a recent change in nipple shape;
With bloody discharge from one nipple;
Who are male, aged 50 years and older, with a firm lump on one breast with out without changes in skin or nipple shape.
A patient who requires urgent referral should be seen within two weeks at a specialist breast cancer clinic where further tests can be carried out. These may include a mammogram, an ultrasound or a biopsy, all of which will help a firm diagnosis to be made.
Delay in Diagnosis and Medical Negligence
Although one in nine women will be affected by breast cancer in their lives, the outlook for many is good, as it is a condition that can be successfully treated. However, the chances of a patient making a full recovery will be greatly improved if the cancer is diagnosed in the early stages.
That is why it is so important for GPs to recognise the signs and symptoms of breast cancer, as this will ensure patients are correctly referred to a specialist clinic. If there is a failure to do so, then a diagnosis and subsequent treatment will be delayed. This could radically alter a patient's prospects of recovery.
If you or a loved one has suffered injury as a result of a delay in breast cancer diagnosis, you should speak to a solicitor as soon as possible. This is because you may well have been the victim of medical negligence. A medical professional who fails to identify symptoms of breast cancer and arrange further tests may have provided a substandard level of care. If so, then it will be possible for the injured party to make a compensation claim.
Can We Help You With A Medical Negligence Enquiry?
Early legal assistance can be vital so please contact us if you would like to discuss your situation. Please call us free on 0800 234 3300 (or from a mobile 01275 334030) or complete our Online Enquiry Form.

Make An Enquiry
Why Choose Us
Specialist medical negligence solicitors
Free initial enquiries
No win, no fee available
Reviews
"Before we contacted you we had no real idea that we had grounds for a medical negligence claim but after speaking to you if became clear that Wendy was indeed treated poorly. Chris took the time to explain what was happening and kept us to speed. Our deepest gratitude to you all and Chris in particular."
Mr And Mrs H.
Helping Clients Across England & Wales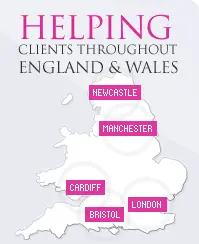 Free Medical Negligence Guide
'7 Questions You Must Ask Before Choosing A Medical Negligence Solicitor'