Diagnosis Failure Or Delay
Failure to Diagnose a Fourth Degree Tear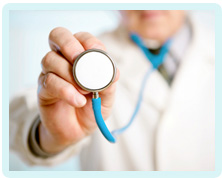 While it is normal to suffer a perineal tear during vaginal delivery, a small number of women will unfortunately have a fourth degree tear – an extensive injury that must be repaired by an experienced surgeon. If a fourth degree tear is not diagnosed, however, a woman will quickly go on to experience complication that could continue in the long-term.
What is a Fourth Degree Tear?
A fourth degree tear is an injury to the perineum during a vaginal delivery. Up to nine in every ten women will experience some form of tear during childbirth, although these vary in severity. In order to determine how much damage has been sustained, perineal tears can be classified as follows:-
First degree: laceration of the vaginal epithelium or perineal skin only;
Second degree: involvement of the vaginal epithelium, perineal skin, perineal muscles and fascia but not the anal sphincter;
Third degree: disruption of the vaginal epithelium, perineal skin, perineal body and anal and sphincter muscles;
Fourth degree: the same as a third degree, but disruption extends to the anal epithelium.
A fourth degree tear is, therefore, the most extensive type of perineal tear as the injury extends to the anal canal and the rectum.
How is a Fourth Degree Tear Diagnosed?
All women who have a vaginal birth must undergo an examination to ensure any genital trauma is identified and treated. This systematic assessment should be carried out soon after the birth, although it should not interfere with mother-infant bonding.
According to NICE guidelines, this examination should involve the following steps:-
Healthcare professionals must provide an explanation about the examination, discussing what they are about to do and why;
Pain relief must be offered and confirmed to be effective;
The woman must be placed in a comfortable position, at the same time ensuring the genital structures can be seen;
A visual assessment should then be carried out to check the extent of perineal trauma;
If there is any suspicion the perineal muscles are damaged, a rectal examination should be performed to check whether injury has extended to the external or internal sphincter;
If there is any uncertainty regarding the injury, a woman should be referred to a more experienced healthcare professional.
As long as these measures are taken, a fourth degree tear should be diagnosed soon after the birth and a repair can be undertaken without delay.
Failure to Diagnose a Fourth Degree Tear – Is This Medical Negligence?
There are strict guidelines in place to ensure all perineal tears are recognised at the time of the birth. A tear should not, therefore, go undiagnosed. If a fourth degree tear is missed, it is usually because:-
An assessment of genital trauma (including a rectal examination) was not carried out properly;
The wrong diagnosis was made – ie. perineal trauma was recognised but thought to be a more minor tear.
If a woman does leave hospital with a fourth degree tear that has failed to be identified, then she will go on to develop health problems. For example, a woman may quickly begin to experience extreme pain, urinary or faecal incontinence, or symptoms of a recto-vaginal fistula.
In the event a fourth degree tear is missed and a woman suffers health complications as a result, then it is very probable the level of care provided fell below an acceptable standard. If so, then it may be possible to make a medical negligence claim.
Can We Help You With A Medical Negligence Enquiry?
Early legal assistance can be vital so please contact us if you would like to discuss your situation. Please call us free on 0800 234 3300 (or from a mobile 01275 334030) or complete our Online Enquiry Form.

Make An Enquiry
Why Choose Us
Specialist medical negligence solicitors
Free initial enquiries
No win, no fee available
Reviews
"Before we contacted you we had no real idea that we had grounds for a medical negligence claim but after speaking to you if became clear that Wendy was indeed treated poorly. Chris took the time to explain what was happening and kept us to speed. Our deepest gratitude to you all and Chris in particular."
Mr And Mrs H.
Helping Clients Across England & Wales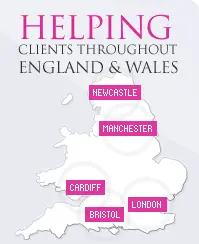 Free Medical Negligence Guide
'7 Questions You Must Ask Before Choosing A Medical Negligence Solicitor'