Diagnosis Failure Or Delay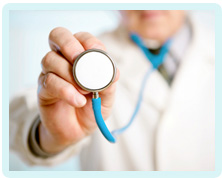 Undiagnosed Kidney Failure
Owen repeatedly reported symptoms of pain and discomfort to his GP. However, his condition was continually ignored until doctors at his local hospital diagnosed kidney failure.
When Owen started to get very bad headaches, he would also suffer bouts of coughing, often causing him to bring up a sticky phlegm substance. His symptoms continued, so Owen reported them to his GP. After a five minute examination, during which his blood pressure was found to be high, the GP decided to change his cholesterol medication.
This did nothing to alleviate Owen's discomfort, and his symptoms rapidly got worse. He was unable to sleep because the headaches were so severe, he was continually coughing, and he felt permanently tired. He also started to bring up sour tasting bile. Over the next few months, Owen visited his GP a total of eight times. But again and again he was given a brief examination, after which his medication would be adjusted.
Despite his pain and exhaustion, Owen continued to work but eventually his symptoms overcame him, and one day he fainted at work. Upon returning home, Owen's wife demanded that he return to the GP surgery, where he was diagnosed with a chest and throat infection. He was prescribed antibiotics and told to go home and rest. He had only been home for an hour, however, when the GP rang, telling Owen to attend hospital immediately, as there was a complication with his last blood sample. This had been taken six months previously as part of a routine review of his cholesterol levels. Only now had the doctor thought to check the results.
Expecting his arrival, the hospital quickly admitted him, and the senior doctor broke the news to Owen and his family that he did not have an infection. In fact, he was suffering from kidney failure. This came as a complete shock: the GP had never suspected a problem with his kidneys. Owen was started on medication to control his potassium levels. He was then given urgent haemodialysis before being inserted with a catheter, which enabled him to carry out dialysis on his own.
Owen continued with his dialysis treatment for over a year. It was then that his wife, Mary, volunteered to donate a kidney. She was found to be a suitable donor, and the operation took place in May 2009. This caused considerable distress to their two sons, who feared they would both die during the procedure.
Thankfully, the surgery was a success. After being cared for by their family for some weeks, Owen and his wife gradually began to regain their independence, and would do gentle exercise to build their strength. But in November the same year, Owen began to experience a constant pain in his left calf, which was also considerably swollen. His GP suspected thrombosis, but after an examination she dismissed this idea, instead advising him to rest. Nevertheless, the pain gradually worsened. Having lost all faith in his GP surgery, Owen went straight to A&E. He was sent for an urgent ultra-sound scan, which identified a blood clot behind his knee. He was given treatment and told that if there had been any more of a delay, the blood clot could have proved fatal.
Owen's GP practice had now failed him on two accounts: not only had they failed to diagnose his kidney failure, they had also failed to recognise his Deep Vein Thrombosis. Both these acts of negligence had had a devastating impact on Owen's life. He suffered long months of pain and discomfort. His wife had had to donate a kidney, something which had a troubling psychological impact on their children. The whole family was put under immense strain, and their lives were put on hold.
Feeling angry and upset by the suffering he and his family have experienced, Owen contacted Glynns and discussed his treatment with a solicitor. We suggested he had been the victim of medical negligence, and that he could claim compensation for the substandard level of care provided by his GP. We helped Owen make a claim, which was settled for over £15,000.
(Details which might identify our client have been changed.)
Would You Like Assistance from Specialist Medical Negligence Claims Solicitors?
Early legal assistance can be vital so please contact us if you would like to discuss your situation. Please call us free on 0800 234 3300 (or from a mobile 01275 334030) or complete our Online Enquiry Form.

Make An Enquiry
Why Choose Us
Specialist medical negligence solicitors
Free initial enquiries
No win, no fee available
Reviews
"Before we contacted you we had no real idea that we had grounds for a medical negligence claim but after speaking to you if became clear that Wendy was indeed treated poorly. Chris took the time to explain what was happening and kept us to speed. Our deepest gratitude to you all and Chris in particular."
Mr And Mrs H.
Helping Clients Across England & Wales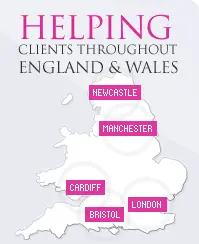 Free Medical Negligence Guide
'7 Questions You Must Ask Before Choosing A Medical Negligence Solicitor'