Diagnosis Failure Or Delay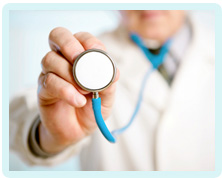 Failure To Diagnose Appendicitis
Peter started to suffer severe abdominal pain and was rushed to Accident and Emergency. He was diagnosed with a urinary tract infection and discharged, but he became increasingly unwell.
One evening, Peter began to experience pain in his stomach. This got progressively worse until he collapsed, prompting his wife to call an ambulance. The paramedic told Peter he suspected either a ruptured appendix or a urinary tract infection, and he was taken to A&E for further tests.
At hospital, Peter was examined by a doctor who performed a blood test, took his temperature, checked his stomach and anus, but failed to carry out a CT scan. Peter was then diagnosed with a urinary tract infection. He was given morphine for the pain, and prescribed painkillers and antibiotics before being discharged.
The following day Peter remained in bed and despite the painkillers, the pain in his stomach continued to get worse. He began to lose fluids, sweating and leaking discharge from his anus. Peter rang NHS Direct, who advised he was having a bad reaction to the medication which he should cease taking immediately.
However, his symptoms persisted over the next couple of days, and Peter decided to visit his GP. She was very concerned about his state of health, and told Peter's wife to drive him straight to A&E, giving them a written note to hand to hospital staff. Upon reading the GP's note, the attending doctor at the hospital had Peter admitted, and promptly organised a CT scan.
When the results of the scan came back, Peter was informed that his appendix had ruptured, causing infection to spread across his abdomen (called 'peritonitis'). He underwent emergency surgery, in which is rib cage was clamped open, allowing the surgeon to clean the poison from his body.
After the operation, Peter was told he was lucky to be alive. He remained in the intensive care unit for several days, taking morphine for the pain and using a catheter to empty his bowels. He was discharged after a week, but did not fully recover until about a month later. During this time he remained in a large amount of pain, and had very poor mobility. Peter's wife had to care for him, rearranging her work schedule to do so.
This was all very distressing for the family, particularly Peter's daughter, who was very upset by the whole experience. Peter felt aggrieved that this could have been prevented had he been correctly diagnosed when he first attended hospital. This would have led to his appendix being removed via keyhole surgery, significantly reducing both his scarring and his recovery time. Instead he had to undergo a major operation and take a month off work.
We helped Peter make a medical negligence claim against the hospital, whose failure to diagnosis acute appendicitis amounted to sub-standard medical care. The claim was settled, and Peter received over £5,000 in compensation.
(Details which might identify our client have been changed.)
Would You Like Assistance from Specialist Medical Negligence Claims Solicitors?
Early legal assistance can be vital so please contact us if you would like to discuss your situation. Please call us free on 0800 234 3300 (or from a mobile 01275 334030) or complete our Online Enquiry Form.

Make An Enquiry
Why Choose Us
Specialist medical negligence solicitors
Free initial enquiries
No win, no fee available
Reviews
"Before we contacted you we had no real idea that we had grounds for a medical negligence claim but after speaking to you if became clear that Wendy was indeed treated poorly. Chris took the time to explain what was happening and kept us to speed. Our deepest gratitude to you all and Chris in particular."
Mr And Mrs H.
Helping Clients Across England & Wales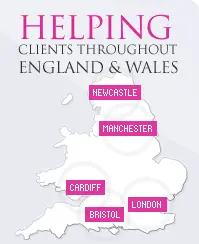 Free Medical Negligence Guide
'7 Questions You Must Ask Before Choosing A Medical Negligence Solicitor'