Diagnosis Failure Or Delay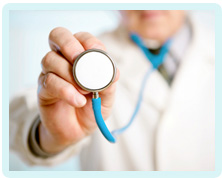 Failure To Diagnose Obstetric Sphincter Injuries
If you sustain an obstetric sphincter injury during the delivery of your child, it is vital medical professionals recognise and repair the damage without too much of a delay. If they fail to do so – for example, because the injury remained undiagnosed – there could be a case of medical negligence. This means you will be able to claim compensation for the pain and suffering you have wrongfully endured.
Obstetric sphincter injuries
Normal vaginal delivery can be associated with complications to the anal sphincter function. This is because the anal canal lies in close proximity to the vagina. So when the vagina stretches during the course of a birth, it is possible for the sphincter complex to be involved. This is particularly true of difficult or traumatic deliveries when it is possible for the sphincter itself to be torn.
Obstetric injuries to the sphincter will either be diagnosed as a third or fourth degree tear, depending upon the extent of damage. Third degree tears describe an injury to the anal sphincter complex, which can be further subdivided into:-
3a: involves less than 50% of the external sphincter;
3b: extends for more than 50% to the external sphincter;
3c: involves damage to the internal sphincter.
Fourth degrees are the most serious type of perineal injury as they involve a complete tear from the vagina through into the anal canal or rectum.
Failure to diagnose obstetric sphincter injuries
In order to diagnose obstetric sphincter injuries, all women who have had a vaginal birth must undergo a vaginal and rectal examination soon after the delivery. If a third or fourth degree tear is identified, a repair should be carried out in theatre by an experienced obstetrician.
However, there are times when an obstetric sphincter injury remains undetected. This may happen if medical professionals neglect to perform a thorough examination after delivery. Alternatively, it may arise because a medical professional fails to display the necessary skill and expertise during the examination, causing them to 'under diagnose' a perineal tear.
According to the Royal College of Obstetricians and Gynaecologists (RCOG), a third or fourth degree tear that is missed equates to a breach of duty. This means that in failing to diagnose obstetric sphincter damage in a timely fashion, medical professionals have not provided an acceptable standard of care. A patient will subsequently be entitled to make a medical negligence claim for the damage this has caused.
Claiming compensation for obstetric sphincter injury
If you believe your obstetric sphincter injury was not detected soon after delivery, you may have been the victim of medical negligence. This means you could be awarded compensation for the pain, suffering and financial loss incurred as a direct result of your substandard level of care. For more information, you need to contact a medical negligence solicitor as soon as possible.
Can We Help You With A Medical Negligence Enquiry?
Early legal assistance can be vital so please contact us if you would like to discuss your situation. Please call us free on 0800 234 3300 (or from a mobile 01275 334030) or complete our Online Enquiry Form.

Make An Enquiry
Why Choose Us
Specialist medical negligence solicitors
Free initial enquiries
No win, no fee available
Reviews
"Before we contacted you we had no real idea that we had grounds for a medical negligence claim but after speaking to you if became clear that Wendy was indeed treated poorly. Chris took the time to explain what was happening and kept us to speed. Our deepest gratitude to you all and Chris in particular."
Mr And Mrs H.
Helping Clients Across England & Wales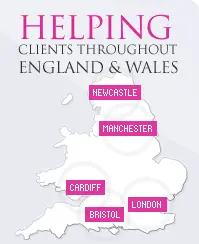 Free Medical Negligence Guide
'7 Questions You Must Ask Before Choosing A Medical Negligence Solicitor'