Plastic Surgery Negligence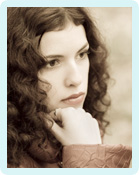 Breast Cosmetic Surgery Negligence
If you have made the difficult decision to undergo breast cosmetic surgery, whether through augmentation or reduction, the last thing you expect is for that surgery to go wrong and cause you pain, suffering and often disfigurement. If this has happened to you, you need professional legal and medical advice so that you can decide what action, if any, you can take. We can provide you with this advice, and all initial enquiries are completely free of charge. Please read on to see how we can help you, or for immediate advice please call us free on 0800 234 3300 (or from a mobile 01275 334030) or complete our Online Enquiry Form.
Types Of Breast Surgery Negligence
There are a variety of breast surgery procedures that you can undertake which can lead to complications and possible negligence claims, including:
Breast augmentation (implants) which can lead to:

disfigurement
lopsided breasts
hardening of the breasts
implant rupture
scarring
loss of sensation in the breasts
nipple damage

Breast reduction which can lead to:

failure to lift the breasts as intended
excessive scarring
lopsided breasts
loss of sensation in the breasts
damage to the nipples
Negligent Breast Surgeon
If you have experienced a poor outcome after breast surgery, you may be the victim of a negligent breast surgeon.
Many people assume that because they have decided to undergo cosmetic surgery, they are not entitled to sue the surgeon. However, this is not the case. All medical practitioners in the UK are under a legal obligation to provide patients with an acceptable standard of care. This applies to both medical practitioners who work for the NHS, and those who work in private practice.
Plastic and cosmetic surgeons often work on a private basis, but this makes the industry difficult to regulate. This has led to a rise in the number of poorly trained doctors undertaking cosmetic procedures. Sadly this has caused many women to undergo botched operations, resulting in problems such as disfigurement, pain, excessive scarring and nerve damage.
Suing a negligent breast surgeon
If you have been the victim of a negligent breast surgeon, you could be entitled to pursue a compensation claim. As mentioned above, all medical professionals in the UK have a duty of care towards patients. This means they must provide patients with a standard of care considered acceptable by a reasonable body of surgeons.
Therefore if you undergo breast surgery and it goes wrong, it is necessary to consider: would a reasonable body of cosmetic surgeons have acted in the same way? If the answer is no, there will be a breach of duty. If this caused you to suffer in any way, there will be grounds for a compensation claim. This applies even if you underwent surgery on a private basis.
NHS organisations and private clinicians should be protected by an insurance policy. This will cover the cost of a claim brought against them.
Can I Sue A Negligent Breast Surgeon?
To find out if you can sue a negligent breast surgeon, you need to speak to a solicitor who specialises in medical negligence. Of course you cannot know what a reasonable body of cosmetic surgeons would think about your care. Indeed, most people will be uncertain as to whether or not a claim can be made, which is why we offer everyone a free initial enquiry. This enables you to talk the matter through with an expert, after which you will be advised upon your options. If we believe there has been a breach of duty, causing you to suffer unnecessary harm, we will suggest that you can make a claim.
If you do not wish to proceed, despite having grounds for a compensation claim, you do not have to. It is entirely up to you and you should only continue if you are entirely comfortable with the process.
Are There Time Limits If I Sue A Negligent Breast Surgeon?
If you want to sue a negligent breast surgeon, you will be subject to certain time limits. Medical negligence claims have to be made within three years of the negligent act. There are some exceptions to the rule – for example, if you were not initially aware of the medical error, you may be able to rely upon a later date of knowledge. Nevertheless, it is best to assume that you have three years, starting from the date you underwent surgery.
Should this three year limitation date expire before you have started legal proceedings, you will not be able to make claim. To be certain that you do not miss out, you need to talk to a lawyer about suing a negligent breast surgeon without delay.
What Can You Do?
If you have suffered disfigurement or pain and suffering following breast cosmetic surgery, you may well be entitled to privately funded corrective surgery along with compensation for your pain and suffering.
How We Can Help You
We understand that you may be feeling confused and worried at this point, which is why we offer free initial telephone consultations or appointments so that we can explain what has happened and what your options are. If you want us to take the matter further after our discussion we will obtain your medical records and then we can provide you with a full assessment of your potential claim.
Legal Costs?
We are acutely aware that you have already incurred a large expense at this point, so if you decide you would like to take the matter further we can offer you a range of funding options to make the process as straightforward as possible. These include:
Conditional Fees ("no win, no fee")
Legal Expenses Insurance
Private Funding
Structured Payment Plans
Make A Breast Surgery Enquiry?
Early legal assistance can be vital so please contact us if you would like to discuss your surgery. Please call us free on 0800 234 3300 (or from a mobile 01275 334030) or complete our Online Enquiry Form.

Make An Enquiry
Why Choose Us
Specialist medical negligence solicitors
Free initial enquiries
No win, no fee available
Reviews
"Before we contacted you we had no real idea that we had grounds for a medical negligence claim but after speaking to you if became clear that Wendy was indeed treated poorly. Chris took the time to explain what was happening and kept us to speed. Our deepest gratitude to you all and Chris in particular."
Mr And Mrs H.
Helping Clients Across England & Wales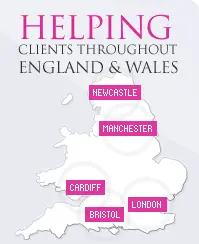 Free Medical Negligence Guide
'7 Questions You Must Ask Before Choosing A Medical Negligence Solicitor'