Plastic Surgery Negligence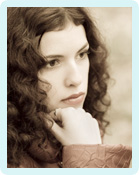 Cosmetic Eyelid Surgery
Eyelid surgery, known medically as blepharoplasty, is one of the most popular aesthetic plastic surgery procedures in the UK. Whether to boost confidence or self esteem, opting to undergo elective eyelid surgery is a big decision, which usually carries significant emotional, physical, and financial concerns. That is why is if something goes wrong, it can be not only very painful, but extremely upsetting. If this has happened to you, you need professional legal and medical advice so that you can decide what action, if any, you can take.
What Is A Blepharoplasty?
With 4827 blepharoplasty procedures being performed in the UK in 2009, it is the second most popular cosmetic surgery procedure after breast augmentation. That is because as we age, our skin loses elasticity and our muscles slacken. For our eyes, this leads to an accumulation of loose skin around the eyelids, creating folds in the upper lids and creases in the lower lids. Meanwhile, the slackening of muscle beneath the skin allows the fat to protrude, which makes bags appear under the eyes. While this is a natural part of the ageing process, hereditary factors also play an important role, as some families do have an inherited tendency for premature ageing of the eyes.
A blepharoplasty aims to correct the premature ageing of the eyelids. Carried out either under general anaesthetic or local anaesthetic with sedation, a blepharoplasty removes the surplus skin and protruding fat, and can be performed on either the upper eye, lower eye, or both. The wound will then be sutured, which will be removed at the surgeon's discretion.
After the procedure, you should be carefully observed for three to four hours to ensure bleeding does not occur. You can also expect the application of an antiseptic eye ointment and considerable bruising and swelling.
Preventing Complications
As with any surgery, blepharoplasty comes with a number of risks and potential complications. All these should be fully explained to you by your surgeon in a consultation, which will allow you to make an informed decision as to whether eye surgery is the right option for you. However, there are measures which can be taken before the surgery takes place that will decrease the chance of complications arising:
1. Be sure of your motivation
It is important to examine the reasons for opting to undergo plastic surgery. A blepharoplasty may boost confidence and self esteem, but it will not resolve any major life problems. Remain realistic about your expectations and be sure to consult with your surgeon as to what exactly you want to achieve.
2. Find the right surgeon
Ensure the credentials of a surgeon by checking he/she has registered as a cosmetic surgery specialist with the General Medical Council (GMC) or with The British Association of Aesthetic Plastic Surgeons (BAAPS).
3. Disclose all your medical history
It is essential you disclose all of your medical history to the surgeon – such as thyroid disease, high blood pressure, allergies, medications, or eye disorders – so he/she can calculate and manage the risks posed to each patient.
4. Social habits
Before surgery, rest for a day or two in advance. Additionally you should stop smoking for a minimum of two weeks, limit alcohol intake, do not perform vigorous exercise, and prevent taking aspirin for two weeks before the surgery.
There are also a few dos and don't you can follow after the procedure which will help the wound heal and reduce the possibility of any problems occurring:-
Reduce swelling by sitting upright, and avoid lying down;
Do not strain or exercise for one week;
Take Arnica tablets to aid the healing process;
Keep the wound dry for 48 hours after the procedure;
Do not use make-up for at least one week after the procedure;
Do not start local massage until instructed to do so by the surgeon;
Do not take aspirin or products containing aspirin as these will prolong or re-commence bleeding.
Risks Involved
Even if you follow all these preventative measures, it is possible complications as a result of a blepharoplasty arise. These can include:-
Excessive tears;
Bleeding (haematoma);
Infection;
Growth of a transparent sack of fluid which covers part of the eye;
Scratch to the cornea;
Damage to the nerves of the eyelid or eye;
Secondary tightening of the eyelid skin.
What Can You Do?
If you have suffered disfigurement or pain and suffering following plastic surgery, you may well be entitled to compensation for your pain and suffering. We can obtain your medical records for you and assess whether you have a good chance of a successful claim. We can also investigate further private medical treatment that might improve your disfigurement or relieve your pain.
How We Can Help You
We are always happy to speak to you early after the event to explore the details surrounding the plastic surgery and to advise you of your options. We act for clients throughout England and Wales, and if we cannot help you we will make no charge for our time. If we can help you to make a claim for compensation, you will benefit from the following funding options:
Legal Expenses Insurance
Private Funding
Structured Payment Plans
Would You Like Assistance from Specialist Medical Negligence & Plastic Surgery Negligence Claims Solicitors?
Early legal intervention can be vital so please contact us if you think you may have a claim. Please call us on 0800 234 3300 (or from a mobile 01275 334030) or complete our Online Enquiry Form.

Make An Enquiry
Why Choose Us
Specialist medical negligence solicitors
Free initial enquiries
No win, no fee available
Reviews
"Before we contacted you we had no real idea that we had grounds for a medical negligence claim but after speaking to you if became clear that Wendy was indeed treated poorly. Chris took the time to explain what was happening and kept us to speed. Our deepest gratitude to you all and Chris in particular."
Mr And Mrs H.
Helping Clients Across England & Wales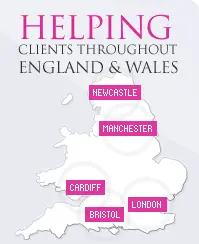 Free Medical Negligence Guide
'7 Questions You Must Ask Before Choosing A Medical Negligence Solicitor'