Plastic Surgery Negligence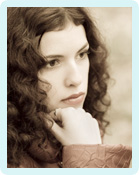 Abdominoplasty Surgery
Also Known As Tummy Tuck Surgery
Abdominoplasty surgery, known more commonly as a 'tummy tuck', can successfully produce a flatter, firmer abdominal area. However, occasionally mistakes are made and the pursuit of a tighter tummy can end in pain, distress, and even disfigurement.
What Is An Abdominoplasty?
Abdominoplasty is aimed at those wanting to remove excess skin and fat from the tummy (often a side-effect of pregnancy or extreme weight loss) and tighten the abdominal muscles. There are differing types of abdominoplasty, depending upon how much skin and fat a patient wants to lose:
1. Mini tummy tuck
A surgeon will make an incision into the abdomen above the pubic line, and excess skin and fat below the belly button is removed, leaving a long, singular scar.
2. Standard tummy tuck
This is similar to a mini tummy tuck, but a surgeon makes cuts both above the pubic line and around the belly button, before removing any excess fat and skin. The torn or stretched muscles are then stitched together and the belly button is repositioned.
3. Extended tummy tuck
This is a more extreme tummy tuck, as excess skin and fat from both the abdomen and the back is removed, leaving a scar around the belly button, above the pubic line and around the back.
For a few days after the operation, a patient may need to use a catheter to help empty their bladder, and drainage tubes may be inserted into the wound to aid the removal of other fluids. A healthcare professional should provide advice on post-operative care, which may include steps such as wearing an elasticated garment to support the abdomen or resting in bed with knees bent to relive pressure on the stitches.
Adverse side-effects, such as swelling, bruising, and numbness, are common and are usually temporary, although more serious risks – including deep vein thrombosis – can also arise.
Cosmetic Abdominoplasty Surgery and Medical Negligence
However, there are many examples of abdominoplasty surgery going wrong due to medical negligence, including the following:-
Infection;
Bleeding;
Nerve damage – leading to a numbness of the abdominal area;
Raised and/or red scars;
Lack of post-operative care;
Poor repositioning/loss of the belly button.
If you have been the victim of medical negligence during or after an abdominoplasty, it is very likely you will not only need another operation to correct the problem, but will probably be in a great deal of physical and emotional pain. If you are facing the prospect of having to undergo additional surgery, or have been left with a physical disfigurement, it is worth contacting an expert medical negligence lawyer to discuss what your options are. It may be that you could claim compensation, both for any corrective surgery necessary, and for the pain and distress caused.
What Can You Do?
If you have suffered disfigurement or pain and suffering following plastic surgery, you may well be entitled to compensation for your pain and suffering. We can obtain your medical records for you and assess whether you have a good chance of a successful claim. We can also investigate further private medical treatment that might improve your disfigurement or relieve your pain.
How We Can Help You
We are always happy to speak to you early after the event to explore the details surrounding the plastic surgery and to advise you of your options. We act for clients throughout England and Wales, and if we cannot help you we will make no charge for our time. If we can help you to make a claim for compensation, you will benefit from the following funding options:
Legal Expenses Insurance
Private Funding
Structured Payment Plans
Would You Like Assistance from Specialist Medical Negligence & Plastic Surgery Negligence Claims Solicitors?
Early legal intervention can be vital so please contact us if you think you may have a claim. Please call us on 0800 234 3300 (or from a mobile 01275 334030) or complete our Online Enquiry Form.

Make An Enquiry
Why Choose Us
Specialist medical negligence solicitors
Free initial enquiries
No win, no fee available
Reviews
"Before we contacted you we had no real idea that we had grounds for a medical negligence claim but after speaking to you if became clear that Wendy was indeed treated poorly. Chris took the time to explain what was happening and kept us to speed. Our deepest gratitude to you all and Chris in particular."
Mr And Mrs H.
Helping Clients Across England & Wales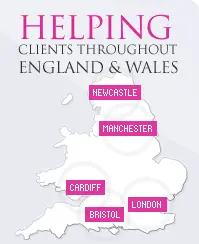 Free Medical Negligence Guide
'7 Questions You Must Ask Before Choosing A Medical Negligence Solicitor'