Plastic Surgery Negligence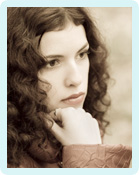 Vaginal Cosmetic Surgery
The popularity of female aesthetic genital surgery is gaining momentum in the UK, with a number of surgical procedures designed to improve vaginal appearance now available. The most popular of these include labial reduction, vaginal tightening, liposuction or fat injection, and hoodectomies.
Aesthetic genital surgery has come under criticism, with the search for the so-called 'designer vagina' being blamed on society's obsession with physical appearance. Even so, many women claim the size and shape of their vagina causes discomfort, embarrassment, and sexual dissatisfaction.
Types of Aesthetic Genital Surgery
Labial reduction
A labial reduction, or labiaplasty, decreases the size and obtrusion of the inner lips (labia minora) of the vagina. This procedure may be requested by women who perceive their labia to be too large to be aesthetically pleasing, or because it prevents them from wearing tight clothing, makes sports such as cycling uncomfortable, and causes problems with penetration. The procedure can be performed under local anaesthetic, and involves removing an area of the labia minora using a number of incisions.
Vaginal Tightening
Vaginal tightening, or vaginaplasty, is a procedure popular with women who feel their vagina has become loose, usually as a result of childbirth or age. Women reporting a lax vagina often report a decrease in sexual satisfaction, either for them and/or their partner. The procedure may involve placing sutures at the introitus (vaginal opening). However, most commonly a vaginaplasty will remove excess vaginal mucosa and tighten the muscles of the posterior vaginal wall, and will normally be performed under general anaesthetic by a gynaecologist.
Liposuction or Fat Injections
Liposuction, or liposculpture, may be performed to the mons pubis to enhance its definition and improve its appearance. On the other hand, fat injections to the mons or the labia majora are often requested by those striving to counter the natural affects of ageing and gain a more youthful appearance.
Hoodectomy
A hoodectomy is the removal or reduction of the skin which surrounds the clitoris, which increases sensitivity.
Aesthetic Genital Surgery and Medical Negligence
The availability of aesthetic genital surgery in the UK is limited, and as such not a great deal is known about how effective the outcome of the procedure may be. What is certain, however, is that there are many possible risks and complications when undergoing cosmetic surgery. While some of these are unavoidable, there are many examples when aesthetic genital surgery can lead to a medical negligence claim, including (but not exclusively):
Painful scarring;
Perforation of the bowel;
Asymmetry;
Under or over correction;
Bleeding;
Infection;
Nerve damage.
In many of these cases a revision (further operation) may be necessary. Understandably, many patients do not want to receive surgery from the same consultant who undertook the first operation. It is worth seeking legal advice if you have already had one operation and been offered revision surgery from the same surgeon. You can call us free on 0800 234 3300 or complete our Online Enquiry Form if you would like our expert opinion.
What Can You Do?
If you have suffered disfigurement or pain and suffering following plastic surgery, you may well be entitled to compensation for your pain and suffering. We can obtain your medical records for you and assess whether you have a good chance of a successful claim. We can also investigate further private medical treatment that might improve your disfigurement or relieve your pain.
How We Can Help You
We are always happy to speak to you early after the event to explore the details surrounding the plastic surgery and to advise you of your options. We act for clients throughout England and Wales, and if we cannot help you we will make no charge for our time. If we can help you to make a claim for compensation, you will benefit from the following funding options:
Legal Expenses Insurance
Private Funding
Structured Payment Plans
Would You Like Assistance from Specialist Medical Negligence & Plastic Surgery Negligence Claims Solicitors?
Early legal intervention can be vital so please contact us if you think you may have a claim. Please call us on 0800 234 3300 (or from a mobile 01275 334030) or complete our Online Enquiry Form.

Make An Enquiry
Why Choose Us
Specialist medical negligence solicitors
Free initial enquiries
No win, no fee available
Reviews
"Before we contacted you we had no real idea that we had grounds for a medical negligence claim but after speaking to you if became clear that Wendy was indeed treated poorly. Chris took the time to explain what was happening and kept us to speed. Our deepest gratitude to you all and Chris in particular."
Mr And Mrs H.
Helping Clients Across England & Wales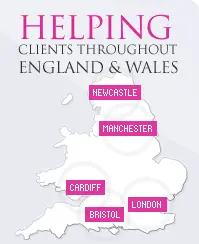 Free Medical Negligence Guide
'7 Questions You Must Ask Before Choosing A Medical Negligence Solicitor'