Plastic Surgery Negligence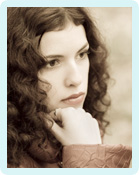 Plastic Surgery Consent
This section deals with the consent that you should be asked to provide before undergoing Plastic or Cosmetic Surgery. Failure to obtain this consent from you, or to inform you of the risks of surgery, may allow you to make a claim for compensation.
Cosmetic Or Plastic Surgery?
An establishment providing cosmetic surgery is an independent hospital within the meaning of Section 2 of the Care Standards Act 2000. The government has published national minimum standards under Section 23 of the Act which do not have the force of law but may be influential in establishing whether a patient has received an acceptable level of care. Whilst there is a register for Plastic Surgery, there is no need to be registered to carry out Cosmetic Surgery.
Consent
An informed consent by the patient before the surgical procedure is very important.There is concern that patients are influenced by advertising and promotional literature and that their first contact is not with the surgeon himself, but with a sales person.
If a procedure carries with it a small risk but with dire consequences, such as vivid scarring or serious infection, then patients should be warned about this, even if such a warning might put the patient off altogether.
It is vital that the surgeon explains exactly what will happen during the procedure. This includes possible risks, the complications of surgery together with likely outcomes whether favourable or not and whether future surgery might be required, for example, replacement of breast implants or revisional surgery for a rhinoplasty (cosmetic surgery on the nose).
It is the consultation process with the plastic surgeon which covers the explanation of risks. The consent by the patient to the surgery should always be done by the surgeon and not immediately prior to the procedure itself.
With most procedures there should be two consultations, the first being prior to the day of the surgery itself. Sometimes patients are handed generic leaflets, which is not a substitute for a full and frank consultation with the surgeon.
A good surgeon will make a detailed note of what the patient has asked for and what it is realistic for a surgeon to achieve, together with a full explanation of all the risks and possible outcomes. The surgeon should also record the length of the consultation in case the patient subsequently criticises the surgeon for not having explained everything to him fully.
Conclusion
In conclusion, therefore, in order for a patient to consent properly to surgery, that patient should see the surgeon who is going to carry out the procedure and not immediately before surgery. A good surgeon will explain all of the possible pitfalls of undergoing the cosmetic procedure, even if that means that the patient is put off and does not part with their money!
Your Plastic/Cosmetic Surgery
If you have received Plastic or Cosmetic surgery and you do not feel that the risks were fully explained to you we can provide you with a free initial consultation to explain your options. Early legal intervention can be vital so please contact us if you think you may not have been asked to provide the necessary consent. Please call us on 0800 234 3300 (or from a mobile 01275 334030) or complete our Online Enquiry Form.

Make An Enquiry
Why Choose Us
Specialist medical negligence solicitors
Free initial enquiries
No win, no fee available
Reviews
"Before we contacted you we had no real idea that we had grounds for a medical negligence claim but after speaking to you if became clear that Wendy was indeed treated poorly. Chris took the time to explain what was happening and kept us to speed. Our deepest gratitude to you all and Chris in particular."
Mr And Mrs H.
Helping Clients Across England & Wales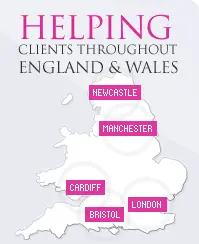 Free Medical Negligence Guide
'7 Questions You Must Ask Before Choosing A Medical Negligence Solicitor'