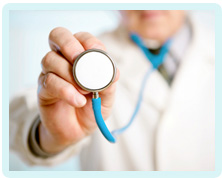 Traumatic Cloaca And Childbirth
Traumatic cloaca is a perineal injury that can occur during childbirth. Fortunately it is a relatively rare event, and of those mothers needing surgical repair for anorectal complications, only around 6% have traumatic cloaca. Even so, it is a severe injury that can cause much distress, causing problems both physically and socially.
What Is Traumatic Cloaca?
Congenital cloacal is a deformity that females can be born with. Traumatic cloaca is similar to this, but is sustained via an incident of physical trauma, such as a car accident. For the most part, however, traumatic cloaca occurs as a result of obstetric injury, often during the delivery of a mother's first child.
Traumatic cloaca during childbirth is a type of fourth degree laceration. In medical terms, the injury is defined as a tear that involves a disruption of the perineal body, a division of the anal sphincters anteriorly, and a loss of the distal rectovaginal septum. Put simply, traumatic cloaca is a perineal injury that is so extreme that a woman is left with only one opening for the vagina and rectum.
This is evidently a severe injury, and can lead to many complications, including:-
Anal incontinence;
Difficulties with sexual activity;
Infection;
Haemorrhage;
Psychological problems;
Social problems.
Treatment For Traumatic Cloaca
As with all cases of fourth degree tearing, women who have suffered traumatic cloaca as a result of childbirth must undergo surgical repair. Reconstruction of the sphincter and perineum should be carried out in a well-lit theatre and be performed by an anorectal surgeon.
After surgery, a patient should be administered antibiotics to help prevent infection, and be advised upon how to keep the wound clean. Follow-up appointments with medical professionals should be made to ensure the repair was successful, and to monitor a patient's recovery.
What Is The Likely Outcome?
While traumatic cloaca may initially seem devastating, it is a condition that can be treated effectively. If a repair is made well, and particularly if surgery is carried out quickly, then a patient can make a full recovery. This means a woman should find herself anally continent and able to have sexual intercourse once more.
Traumatic Cloaca and Medical Negligence
If a woman suffers from traumatic cloaca during the delivery of a child, then it may be that it could have been prevented. This could be for a number of reasons, the most common if which is that an episiotomy is poorly performed, meaning a woman sustains a deeper perineal tear. If it could be proved that traumatic cloaca could have been avoided, then this could amount to medical negligence.
Furthermore, if the trauma was not identified at the time of birth, or if the injury was diagnosed but was badly repaired, then this may also amount to medical negligence. It is possible that compensation could be claimed for the pain and suffering traumatic cloaca has caused - both physically and psychologically.
Glynns Solicitors have expertise in traumatic cloaca and all other forms of medical negligence. We offer a free initial enquiry to assess whether you may be able to make a claim for compensation.
Make A Free Enquiry Now?
Early legal assistance can be vital so please contact us if you would like to discuss your situation. Please call us free on 0800 234 3300 (or from a mobile 01275 334030) or complete our Online Enquiry Form.

Make An Enquiry
Why Choose Us
Specialist medical negligence solicitors
Free initial enquiries
No win, no fee available
Reviews
"Before we contacted you we had no real idea that we had grounds for a medical negligence claim but after speaking to you if became clear that Wendy was indeed treated poorly. Chris took the time to explain what was happening and kept us to speed. Our deepest gratitude to you all and Chris in particular."
Mr And Mrs H
Helping Clients Across England & Wales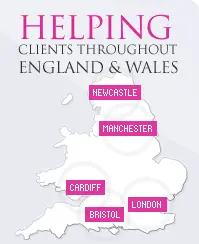 Free Birth Injury Guide