Hospital Acquired Infections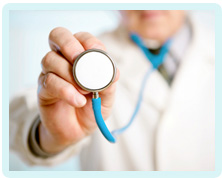 Clostridium Difficile Diarrhoea
George was admitted to hospital suspected of having shingles, and was soon discharged. Two days later, however, he began to suffer from severe diahorrea. Tests were carried out, the results of which showed he had Clostridium Difficile - a hospital acquired infection.
When George was taken to A&E with a relapse of shingles, he was admitted and placed in isolation, as it was thought he could be infectious.
When his condition was under control, he was transferred to a general ward, taking the bed space of a patient who in turn needed George's isolation room. This swap was necessary because the patient had Clostridium Difficile (C Diff), a highly contagious disease that spreads very quickly. Although George and the other inpatient retained their beds respectively, the curtain, chair and locker surrounding the bed space remained as they were.
George was discharged from hospital shortly afterwards but, two days later, he started to experience severe diahorrea. His GP ordered stool samples to be sent to a laboratory for testing, the results of which showed George had contracted Clostridium Difficile.
He was subsequently readmitted to hospital and treated for C Diff by means of oral antibiotics. Six days later medical staff deemed this treatment to be complete, even though at the time hospital guidelines stated a patient that with C Diff should be administered medication for 10-14 days. Nevertheless, George was thought to be clear of infection and was discharged.
Unfortunately, soon afterwards, George suffered a relapse. He was opening his bowels 12 times a day, had lost a significant amount of weight and had lost his appetite. He returned to hospital for a third time, where he was once again treated with antibiotics, this time for a further five days.
When he felt better, George contacted Glynns to discuss the possibility of making a medical negligence claim. We instructed a medical expert to prepare a report, which found George contracted C Diff due to unhygienic procedures in the ward. As a result of this negligence, George remains in danger of suffering from the infection again and of developing colitis - particularly if he is given antibiotics, admitted to hospital or undergoes surgery.
We helped George make a medical negligence claim against the NHS Trust whose failure to maintain standards of hygiene in the general ward caused George to contract Clostridium Difficile. His claim was settled for over £5,000.
(Details which might identify our client have been changed.)
Free Medical Negligence Claim Enquiry
If you would like to benefit from a service of excellence with total commitment to client care from a friendly team, Glynns are ready and waiting to help you.
Early legal assistance can be vital so please contact us if you would like to discuss your situation. Please call us free on 0800 234 3300 (or from a mobile 01275 334030) or complete our Online Enquiry Form.

Make An Enquiry
Why Choose Us
Specialist medical negligence solicitors
Free initial enquiries
No win, no fee available
Reviews
"Before we contacted you we had no real idea that we had grounds for a medical negligence claim but after speaking to you if became clear that Wendy was indeed treated poorly. Chris took the time to explain what was happening and kept us to speed. Our deepest gratitude to you all and Chris in particular."
Mr And Mrs H.
Helping Clients Across England & Wales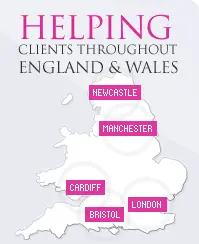 Free Medical Negligence Guide
'7 Questions You Must Ask Before Choosing A Medical Negligence Solicitor'