Sepsis Negligence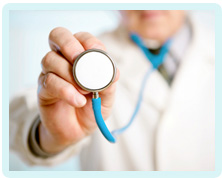 Sepsis Diagnosis
Sepsis is a life-threatening condition that needs immediate diagnosis and treatment.
It is a common illness and any competent medical practitioner should be able to recognise sepsis and provide treatment. If there is a failure to recognise sepsis, causing an unreasonable delay in treatment, there may be grounds for a medical negligence compensation claim.
If you or a family member has experienced Sepsis whilst under the care of the NHS please let us help you. Call us now on 0800 234 3300 (or from a mobile 01275 334030) or complete a Free Online Enquiry and let us explain your legal rights and options.
Sepsis
Sepsis is severe reaction to an infection. To understand the condition, it is necessary to understand how the body fights off an infection.
When we develop an infection the immune system kicks into action, sending white blood to destroy the germs. To do this, it is easier to keep the germs in one area – known as a localised infection. The tissue therefore becomes inflamed at the site of infection, as this will help to prevent it from spreading.
However, this process of inflammation can become problematic if the infection spreads across the body. Indeed, if a person's immune system is very weak, or if the infection is very aggressive, the body will not be able to keep the germs in one place. Consequently the infection will reach the bloodstream and travel further across the body.
The body's immune system will then react in the only way it knows how, prompting the process of inflammation across the body. This is actually more damaging as the inflammation will disrupt the supply of blood and oxygen to the tissue and organs. When the body reacts in this way to an infection, a person is said to have sepsis.
When the lack of blood causes the blood pressure to drop to a dangerously low level, affecting the function of the organs, a person is said to have septic shock.
Diagnosing sepsis
Medical practitioners agree that there are eight factors that together point towards sepsis. These are:
1. Systolic blood pressure below 90mmHg
2. Pulse over 90 beats
3. Temperature over 38.30 Celsius
4. Altered mental state
5. Raised respiratory rate
6. Low or elevated white blood cell count
7. Raised C-reactive Protein (CRP)
8. Elevated lactate
Therefore a diagnosis of sepsis can be made by monitoring a patient's vital signs, and by confirming whether or not there is an infection present.
Medical practitioners can determine if a patient has an infection with a simple blood test. This will show an abnormal white blood cell count combined with a raised CRP. If this confirms that an infection is present, and a patient is displaying the aforementioned symptoms such as confusion and a raised respiratory rate, a diagnosis of sepsis can be assumed.
Sepsis protocol
Once sepsis is diagnosed, the sepsis protocol should be implemented. Each hospital will have its own sepsis protocol.
Generally speaking, however, there are six vital steps that medical professionals should take when a patient is diagnosed with sepsis in a hospital environment. These are often referred to as the 'sepsis six' and consist of three treatments and three tests.
The three treatments are:
1. Administer high flow oxygen
2. Take blood cultures
3. Give broad spectrum antibiotics
The three tests are:
4. Give intravenous fluid challenges
5. Measure serum lactate and haemoglobin
6. Measure accurate hourly urine output
If the sepsis six are completed within an hour of diagnosis it will double the patient's chances of survival.
Delay in diagnosis
If medical practitioners do not address the possibility of sepsis in time, the patient will develop septic shock. Because the organs are not getting enough blood and oxygen, they will begin to shut down, eventually leading to multi-system organ failure.
The patient may ultimately survive, but if so they will have a stormy recovery with a significant amount of time in the Intensive Care Unit. For mostpart, however, by the time a diagnosis is made it may be too late and death will have become inevitable.
If the hospital's negligence in diagnosing and treating sepsis makes a material contribution to a patient's death, there may be grounds for a compensation claim. The same is true if the patient survived, but the hospital's negligence caused him/her to suffer injuries that would otherwise have been avoided with better care. For example, had earlier treatment been provided, a patient would not have experienced organ failure, a protracted recovery and a loss of earnings.
Claiming for failed sepsis diagnosis
A patient who suffers wrongful injury and/or dies because of substandard sepsis care will be considered the innocent victim of medical negligence. The patient or their family will subsequently be eligible to pursue a claim for compensation.
To find out if you can claim for a failed sepsis diagnosis, you need to talk to a solicitor about your options. Every year 12,500 preventable sepsis deaths occur. This means that 12,500 patients would have survived, had they received timely sepsis treatment.
Despite this, not many people will realise that they – or their loved one – has been the victim of medical negligence. Often this is because sepsis is not listed on the death certificate, or it is listed very low down. Alternatively a patient may not be told that errors were made during the course of their care.
Solicitor for sepsis negligence
For more information about substandard sepsis care, please do not hesitate to get in touch with us at Glynns Solicitors. We specialise in medical negligence claims and can suggest whether or not you are able to make a claim. This advice comes completely free of charge as we offer everyone a free initial enquiry, during which you will get the chance to discuss the matter with a legal expert.
If you do have grounds for a claim and you would like to proceed, we will run the case on your behalf. We have a number of funding options available, including no win no fee agreements. This ensures you do not have to pay anything if you lose your claim.
Make A Free Enquiry
Please call us on 0800 234 3300 (or from a mobile 01275 334030) or complete our Online Enquiry Form.

---