Sepsis Negligence Solicitors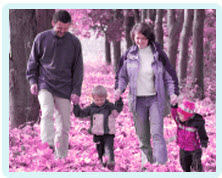 Can You Sue For Sepsis?
Sepsis Medical Negligence Claims
The NHS estimates that in the UK alone, 100,000 people are admitted to hospital with sepsis each year. Of these, around 37,000 will die from the condition.
"Thank you so much for all of your help over the past few years. It's been a long and strange journey but with a resolution I am very happy and grateful for, so thank you. I always knew when speaking to you both that I had chosen well, and I have always trusted that you would look after my interests with strength and intelligence."
Mr. K.
If you or a family member has experienced Sepsis whilst under the care of the NHS please let us help you. Call us now on 0800 234 3300 (or from a mobile 01275 334030) or complete a Free Online Enquiry and let us explain your legal rights and options.
Alternatively, add your details below to receive more information about Sepsis:
What is sepsis?
Sepsis is when the body's immune system overreacts to an infection, causing inflammation and swelling across the body. It is a life-threatening condition and around four in every 10 people with the illness will die.
Causes of Sepsis
Sepsis is triggered by an infection in the body. This can be any type of infection, although sepsis is most commonly associated with infections in the lungs, abdomen, urinary tract and pelvis. Infections that may lead to sepsis include:
Appendicitis
Pneumonia
Post-surgical infection
Urinary tract infection
Cellulitis
Meningitis
Gallbladder infection
Just because an individual develops one of the aforementioned infections does not mean that he/she will go on to suffer sepsis. In healthy people, the immune system will send white blood cells to the site of infection. This will keep the infection in one place (called a localised infection), and will ultimately destroy the germs causing the infection.
While the cells are fighting the infection, the area will become inflamed. This is a normal side-effect.
However, some people will not be able to keep the infection in one place. This may be because they have a weakened immune system, or because the infection is particularly aggressive.
If an infection does spread to other parts of the body, the immune system will go into overdrive, sending white blood cells across the body. This in turn will cause inflammation across the body, potentially resulting in more damage than the original infection.
Widespread inflammation will harm the tissue and disrupt the blood supply, leading to a deficiency in oxygen (which is carried in the blood). A person's blood pressure will subsequently drop, preventing oxygen from reaching the organs. When this happens, a person is said to have septic shock.
Symptoms of Sepsis
Sepsis is a very fast-moving illness and symptoms arise very quickly. These include:
Fever
Chills and shivering
Fast heartbeat
Fast breathing
Within hours, an individual can progress to severe sepsis or septic shock. This is associated with the following symptoms:
Feeling dizzy and faint
Confusion
Diarrhoea
Vomiting
Slurred speech
Muscle pain
Breathlessness
Reduced urine production
Loss of consciousness
Diagnosing Sepsis
The first step in diagnosing sepsis is recognising the symptoms. Medical practitioners should be especially alert if a patient has a recent history of infection, has a urinary catheter or has a weakened immune system.
If the symptoms of sepsis are present, a diagnosis can be confirmed with very simple tests such as temperature, heart rate, breathing rate and a blood test.
It is also important to establish the underlying cause of infection. Further tests may therefore be needed to diagnose the type of infection, such as blood/urine cultures, stool samples, lumbar puncture, imaging tests, a wound culture and kidney/liver/heart function tests.
Treating Sepsis
Sepsis must be treated quickly if fatal complications are to be avoided. Therefore as soon as sepsis is suspected, a patient should be started on broad-spectrum antibiotics. The type of antibiotic administered can then be refined once doctors have identified the underlying cause of infection. A patient with sepsis will also need oxygen and intravenous fluids.
Once the source of infection has been established, this too must be treated. The course of treatment will depend upon the illness present.
Delayed diagnosis and treatment of Sepsis
Unfortunately not all cases of sepsis are diagnosed in the early stages. This will be extremely troubling, as sepsis can result in multi-organ failure within a matter of hours. If a patient survives this, he/she will normally remain in a critical condition for some time and will require a protracted hospital stay. For most, however, a delay in treatment will prove fatal.
If there is a delay in diagnosing and treating sepsis, it is necessary to ask why this happened. In some cases, a person may delay seeking medical attention, instead believing they are suffering another condition such as flu.
In some cases, however, a delay will be the fault of medical practitioners. Sadly there are times when doctors simply fail to diagnose sepsis, and/or fail to treat a patient with the urgency that is required.
These failings were highlighted last year by the Health Service Ombudsman which said more must be done to save the lives of patients with sepsis. The UK Sepsis Trust iterated these sentiments, saying that 12,500 sepsis deaths could be prevented if hospitals adopted the simple life-saving measures known as 'the Sepsis six'.
The Sepsis Six
The sepsis six are simple, life-saving measures that should be fulfilled once a patient has been diagnosed with sepsis. All six steps should be completed within an hour of the diagnosis. The sepsis six are:
1. Administer high flow oxygen
2. Take blood cultures
3. Give broad spectrum antibiotics
4. Give intravenous fluid challenges
5. Measure serum lactate and haemoglobin
6. Measure accurate hourly urine output
Sepsis and medical negligence
Preventable sepsis deaths happen all too frequently in the UK, often as a result of never events such as pressure sores.
If you or your loved one did not receive the appropriate level of sepsis care while in hospital, you could be eligible to pursue a claim for compensation. Anyone who has been harmed because of substandard medical care is legally entitled to claim financial redress for the physical, emotional and financial damage that has been wrongfully caused.
To find out if you are able to make a medical negligence claim, you need to speak to a solicitor who specialises in this area of the law. Medical negligence claims must be made within three years of the negligent event, so it is essential that you do not hesitate when seeking professional legal advice.
"Thank you so much for your hard, dedicated work on my case. Throughout the whole process I have never been left not understanding proceedings. It has been a privilege to have you and your firm represent me and I cannot thank you enough for the result."
Mr. M.
Get in touch with us today
To speak to a solicitor about making a Sepsis claim, please get in touch with us at Glynns Solicitors. We offer friendly legal advice completely free of charge. This will give you the chance to discuss your options with a lawyer, helping you decide what action to take next.
Please call us on 0800 234 3300 (or from a mobile 01275 334030) or complete our Online Enquiry Form.

Make An Enquiry
Why Choose Us
Specialist medical negligence solicitors
Free initial enquiries
No win, no fee available
Reviews
"I would like to say a big thank you to you for making this whole process easy and relatively painless. You kept me informed throughout and you were always polite and courteous in all forms of communication. I would not hesitate to recommend you to friends and family, so a really big thank you and I wish you all the best in the future."
Mr A.
Helping Clients Across England & Wales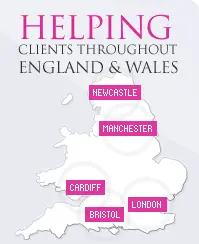 Free Sepsis Negligence Claim Guide