Accident & Emergency Negligence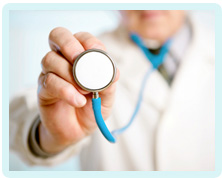 Been The Victim Of Accident And Emergency Negligence?
Anyone who has entered an Accident And Emergency Department is aware how busy and stressful these treatment centres can be. Usually you attend and are treated and leave within a matter of a few hours. However, sadly sometimes mistakes are made and your experience with A & E can be far more traumatic. In some cases this can lead to a medical negligence compensation claim. This section looks at when lack of care and attention can amount to Accident And Emergency Negligence and what you can do if this has happened to you.
Accident And Emergency Negligence Claims
There are many different types of injuries or problems which can lead to a medical negligence claim as a result of treatment received by you in A & E. These can include:
failure to diagnose and/or treat a fracture
failure to correctly treat a fracture leading to complications such as delayed healing and increased pain
failure to correctly diagnose another injury due to failure to request X-rays, CT scans or MRI scans
incorrect reporting of test results
wrong diagnosis leading to incorrect treatment which can aggravate the medical condition
Failure to Diagnose and Treat Medical Emergencies
Another common area of A&E negligence is the failure to diagnose and treat medical emergencies. Examples include:
Meningitis
Sepsis
Heart attack
Necrotising fasciitis
Perforated bowel
Some medical conditions, such as those listed above, require immediate treatment. Otherwise the patient will face life-threatening complications.
Unfortunately there are occasions when A&E practitioners fail to realise that a patient is suffering from a medical emergency. Because of the failure to make a diagnosis, the patient's treatment is delayed, resulting in drastic consequences.
If there is a failure to diagnose, admit, treat or refer a patient with a life-threatening illness, an A&E department will be considered negligent.
Our Experience With A&E Negligence
We have dealt with a number of claims arising from Accident And Emergency Department Negligence. Many of these relate to failure to diagnose fractures, including failure to diagnose a broken neck following a car accident. Whatever the nature of your experience in A & E, speak with us and we can either put your mind at rest or explain how you can make a claim for compensation.
How We Help You
We are always happy to speak to you early after the event to advise you whether you can potentially make a claim for medical negligence (clinical negligence). We have clients across England and Wales, and can put you in touch with expert solicitors in Scotland too. If we cannot help you, we will make no charge for our time as we feel it is part of our duty to provide advice when clients are in need. If we can help you to make a claim for compensation, you will benefit from the following funding options:
Conditional Fees ("no win, no fee").
Legal Expenses Insurance
Private Funding
Structured Payment Plans
Would You Like Assistance from Specialist Medical Negligence Claims Solicitors?
If you would like to benefit from a service of excellence with total commitment to client care from a small and friendly team, Glynns are ready and waiting to help you.
Please call us on 0800 234 3300 (or from a mobile 01275 334030) or complete our Online Enquiry Form.
Make An Enquiry
Why Choose Us
Specialist medical negligence solicitors
Free initial enquiries
No win, no fee available
Reviews
"Before we contacted you we had no real idea that we had grounds for a medical negligence claim but after speaking to you if became clear that Wendy was indeed treated poorly. Chris took the time to explain what was happening and kept us to speed. Our deepest gratitude to you all and Chris in particular."
Mr And Mrs H.
Helping Clients Across England & Wales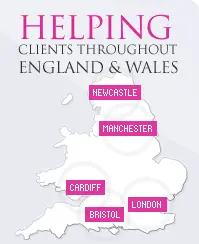 Free Medical Negligence Guide
'7 Questions You Must Ask Before Choosing A Medical Negligence Solicitor'