Bile Duct Injury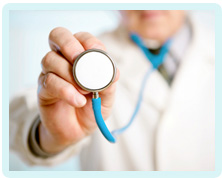 Claiming for a Bile Duct Injury
If you have sustained a bile duct injury during surgery which has caused you to suffer further complications, you could be entitled to make a medical negligence claim against the surgeon responsible for your injuries.
How do bile duct injuries happen during surgery?
Bile duct injuries are a known risk of abdominal surgery, particularly surgery to the gallbladder. One of the most common procedures in which a bile duct injury can occur is a laparoscopic cholecystectomy, an operation which removes the gallbladder, usually as a form of treatment for gallstones.
During this type of surgery, the bile duct is at risk because it is actually attached to the gallbladder. Therefore the bile duct must be clipped, the gallbladder removed, the wound stitched together and the clip taken off. This will ensure that bile does not leak into the abdominal cavity, and will guarantee that the bile duct is not accidentally perforated.
But unfortunately things do not always run as smoothly as that. This might happen if the bile duct is not clipped properly or because the surgeon simply does not perform the operation with the correct level of expertise and punctures the bile duct.
What happens if the bile duct is injured?
If the bile duct is injured during an operation, the operating surgeon must revert to open surgery in order to perform an immediate repair. If this is carried out without delay and with the appropriate level of skill, further complications should be avoided.
However, if this action is not taken the patient could be put in grave danger. For example, if the injury is not detected at the time of the operation, bile will leak into the abdominal cavity and cause an infection called peritonitis. The bowel will also cease to function normally as without bile it cannot digest food. This will cause chronic pain and constipation. The pancreas and the liver may also be harmed, leading to conditions such as diabetes, jaundice and liver failure. Complex surgery will subsequently be required to repair the damage.
Alternatively if a repair is performed at the time of surgery but this is not done to an acceptable standard, a patient will develop problems. This will vary according to the nature of the negligent repair, but may involve ischaemia (lack of oxygen and blood) to the bile duct, bile leakage, damage to the pancreas and liver and loss of bowel function.
Has this happened to you?
If you have suffered complications because of a bile duct injury during surgery, you need to speak to a solicitor, as you could be the victim of medical negligence. If so, you will be entitled to claim compensation for the terrible pain and suffering this has caused you.
Please call us on 0800 234 3300 (or from a mobile 01275 334030) or complete our Online Enquiry Form.

Make An Enquiry
Why Choose Us
Specialist medical negligence solicitors
Free initial enquiries
No win, no fee available
Reviews
"Before we contacted you we had no real idea that we had grounds for a medical negligence claim but after speaking to you if became clear that Wendy was indeed treated poorly. Chris took the time to explain what was happening and kept us to speed. Our deepest gratitude to you all and Chris in particular."
Mr And Mrs H.
Helping Clients Across England & Wales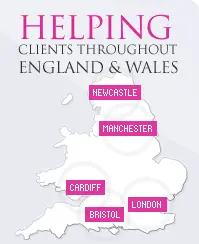 Free Medical Negligence Guide
'7 Questions You Must Ask Before Choosing A Medical Negligence Solicitor'