Bile Duct Injury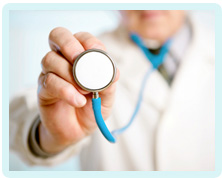 Bile Duct Injury Leading to Pancreatitis
While performing a gallbladder removal, it is possible that the surgeon perforates the patient's bile duct. This will lead to serious complications, one of which is acute pancreatitis. If this has happened to you or a member of your family, we can help you now.
Bile duct injury during gallbladder removal
Bile is a liquid produced by the liver which used to aid digestion. It leaves the liver via the bile duct, a series of long narrow tubes which carry bile into the stomach and small intestine.
Bile is also fed into the gallbladder, a small pouch underneath the liver which acts as a reservoir, temporarily holding bile until it is required by the small intestine for digestion. However, sometimes the chemicals that make up bile become out of balance, causing small hard stones to form. These are known as gallstones and are a common problem, particularly in people over the age of 40.
Often gallstones will not cause any problems whatsoever, in which case the patient will not require medical intervention. But some will experience severe abdominal pain which lasts for around 60 to 90 minutes. In such cases, a patient will be advised to undergo a cholecystectomy, the medical term for gallbladder removal.
Surgical removal of the gallbladder is a frequently performed operation, and the NHS carry out some 60,000 cholecystectomies every year. However, there are risks involved, one of which is the possibility that the surgeon will perforate the bile duct. Indeed, the gallbladder is attached to the common bile duct, so the surgeon must be sure to seal this tube with clips before proceeding with the operation. He or she must also take great care to ensure that the gallbladder is not damaged.
Complications of a bile duct injury
But unfortunately there are occasions when the surgeon does not take sufficient care when removing the gallbladder, accidentally perforating the bile duct. This will happen in around one in 500 cholecystectomy operations, and will lead to a series of complications for the patient concerned.
The leakage of bile will cause a severe infection in the abdominal cavity, impair liver function and can also damage the pancreas. Pancreatic problems will be compounded by medical professionals performing ERCPs, a procedure which allows them to assess the bile duct and pancreatic duct by inserting a small camera into the patient. This can, however, lead to acute pancreatitis with necrosis of the pancreas.
Claiming for medical negligence
If you have suffered complications such as pancreatitis because your bile duct was injured during gallbladder removal, you could be considered the victim of medical negligence. This means that your surgeon did not display the skill and expertise expected of a competent medical professional, causing you injury. You will therefore be entitled to compensation for the damage this caused.
Free, No Obligation Enquiry
Please call us on 0800 234 3300 (or from a mobile 01275 334030) or complete our Online Enquiry Form.

Make An Enquiry
Why Choose Us
Specialist medical negligence solicitors
Free initial enquiries
No win, no fee available
Reviews
"Before we contacted you we had no real idea that we had grounds for a medical negligence claim but after speaking to you if became clear that Wendy was indeed treated poorly. Chris took the time to explain what was happening and kept us to speed. Our deepest gratitude to you all and Chris in particular."
Mr And Mrs H.
Helping Clients Across England & Wales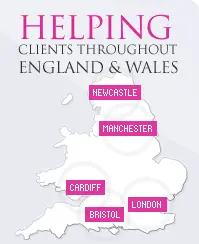 Free Medical Negligence Guide
'7 Questions You Must Ask Before Choosing A Medical Negligence Solicitor'