Sight Loss Claims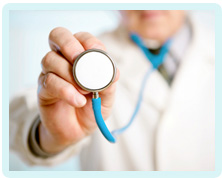 Sight Loss Claims
If your sight has been lost or reduced due to medical error, you could be entitled to pursue a claim against those responsible. For more information, please get in touch with us at Glynns Solicitors and speak directly to a legal expert.
Sight loss claims
Losing your sight is a terrible thing to go through, and it will be all the more painful if it happens as a result of medical error. Unfortunately this does occur, with delays in diagnosis, delays in treatment and surgical mistakes all being negligent causes of sight loss.
If this has happened to you or your family member, you should speak to a solicitor about making a medical negligence claim. While pursuing legal action will not bring your sight back, it can provide some form of justice.
If a claim is successful, compensation will be awarded to reflect the impact your injuries have had on your life. This impact will undoubtedly be significant, as sight loss can affect everything you do and can severely restrict an individual's independence.
Your sight loss may also mean that you are unable to work, which can put you under tremendous financial strain. The compensation settlement will recover all the money you have lost because of your sight loss, including your past and future loss of earnings.
Can I claim for lost sight?
Sight loss claims can arise in a number of ways, including:
Delayed diagnosis/treatment of a tumour – e.g. pituitary tumour or brain tumour
Delayed diagnosis/treatment of glaucoma
Missed corneal ulcer
Delays diagnosing/treating diabetic retinopathy
Infection following surgery
Retinal detachment not adequately treated
Negligent cataract surgery
Negligent laser eye surgery
This is not an exhaustive list and there are other circumstances which will lead to a sight loss claim.
Whatever the details of your care, please get in touch with us to talk to a legal expert. This is the best way to discover whether or not you can claim, as we offer everyone a free initial enquiry, after which we will advise you of your options.
If you are able to make a claim, we can run the case on your behalf, working to get the compensation you deserve.
Want to know more?
To speak to a lawyer about claiming compensation for the loss of sight, please contact us at Glynns Solicitors for a free, no-obligation enquiry. We act for clients across England and Wales.
Has this happened to you?
If you have suffered complications because of a bile duct injury during surgery, you need to speak to a solicitor, as you could be the victim of medical negligence. If so, you will be entitled to claim compensation for the terrible pain and suffering this has caused you.
Please call us on 0800 234 3300 (or from a mobile 01275 334030) or complete our Online Enquiry Form.

---