Cancer Misdiagnosis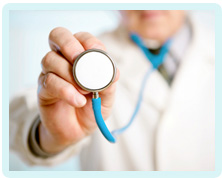 Melignant Melanoma Missed
In August 2007, a 35 year old housewife went to her GP surgery for her dressings to be changed following a minor operation.
During one of those visits she drew the GP's attention to a mole on her leg which had been there for many years. Six months later, the patient registered with a new GP and she again drew attention to the mole on her leg. An urgent referral letter was sent to a consultant dermatologist with a suspected diagnosis of malignant melanoma from the GP.
The melanoma was excised almost three weeks later and histology confirmed the suspected diagnosis.
A sentinel node biopsy, which looks for cancer in a few nodes first, was then performed, as a result of which the patient's lesion was classified under the American Joint Committee on Cancer as stage IIIB melanoma.
An independent GP expert was instructed who said that the first treating GP's records were poor and contained no details of the complaints or symptoms relating to the lesion. His view was that the lesion would have been sufficiently suspicious to have warranted a referral the first time it was pointed out.
An independent consultant dermatologist gave the opinion that the five month delay until the second GP saw the melanoma had decreased the patient's chances of survival to five and ten years, but within 5%. Thus, although the patient's diagnosis had only marginally affected her survival, the treatment she had to have was more aggressive and the risk of recurrence was increased.
The case was settled for £45,000.00.
Key points
GPs should always pay attention to patients raising additional matters in appointments. If there is not time to deal with the additional matter a further appointment should be made.
It is essential that accurate and detailed medical notes should be kept by a GP relating to the presenting complaint or any other issues that arise during a consultation.
A prompt diagnosis is particularly important in cases of malignant melanoma.
When examining a skin lesion the GP must record the site and size and describe its' appearance. Any other pigmented lesions should also be recorded.
When taking a history of suspected melanoma, the GP must record whether or not there has been a change in size, colour, shape or symptoms (itching or bleeding, etc).
Let Us Advise You Now
Early legal intervention can be vital so please contact us if you think you may have a claim. All initial enquiries are completely free of charge and without obligation.
Please call us free on 0800 234 3300 (or from a mobile 01275 334030) or complete our Online Enquiry Form.

Make An Enquiry
Why Choose Us
Specialist medical negligence solicitors
Free initial enquiries
No win, no fee available
Reviews
"Before we contacted you we had no real idea that we had grounds for a medical negligence claim but after speaking to you if became clear that Wendy was indeed treated poorly. Chris took the time to explain what was happening and kept us to speed. Our deepest gratitude to you all and Chris in particular."
Mr And Mrs H.
Helping Clients Across England & Wales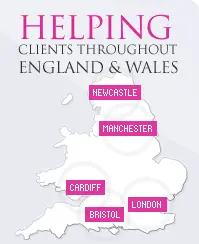 Free Medical Negligence Guide
'7 Questions You Must Ask Before Choosing A Medical Negligence Solicitor'