Failed Vasectomy/Sterilisation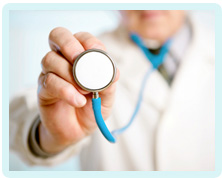 Failed Sterilisations
Female sterilisation is a common procedure throughout the world, with around 50,000 sterilisations performed every year in the UK alone. Unfortunately, in some cases women find that the procedure has not been successful and unwanted pregnancy or wrongful birth occurs. This can be very upsetting, and can often lead to serious emotional, physical and financial implications.
The Procedure
Sterilisation is generally considered to be a permanent method of contraception for women. It can be performed under general or local anaesthetic, and involves cutting or blocking the fallopian tubes, or sealing them with clips, to ensure the sperm does not come into contact with the egg. Some women will experience side-effects such as abdominal and shoulder pain, dizziness, nausea, and a bloated sensation, most of which will disappear 1-3 days after the procedure.
Complications
However, more serious complications can occur, including:-
Vascular and bowel injury;
Extreme pelvic pain;
Bleeding;
Infection or necrosis;
Delayed migration of the clips;
Tubes rejoining naturally.
Sterilisation also increases the risk of subsequent hysterectomy and ectopic pregnancy, although it does decrease the risk of ovarian cancer. Additionally, women may suffer psychological symptoms after sterilisation, such as regret and a desire to reverse the procedure.
Failed Sterilisation and Medical Negligence
Failed sterilisation can be defined as the conception of a child after sterilisation has been performed. This can happen at any time after the procedure has taken place, with one case reporting a woman conceiving 23 years after she underwent sterilisation.
A consultant should always explain before the procedure that there is the potential, however small, that sterilisation will fail. Some factors, such as the fallopian tubes rejoining naturally, cannot be prevented and are beyond the control of the healthcare professional. However, there are examples of sterilisation failing due to operator error. These can include:-
Being pregnant at the time of sterilisation (this should be detected by a routine pre-operative pregnancy test);
Pre-existing gynaecological problems;
The surgeon failing to properly cut the fallopian tubes, or making a cut in the wrong place;
The surgeon failing to undertake immediate post-operative checks to ensure the procedure has been performed correctly;
Poor post-operative advice (for example, contraception should continue to be used after sterilisation until the next menstrual cycle.)
What Can You Do?
If you have experienced a failed sterilisation and have suffered an unwanted pregnancy or labour, you could be awarded compensation. Damages can be recovered according to:-
1. Wrongful conception;
2. Negligence: a breach of duty can arise when the operation is not performed within the guidelines of good medical practice or if post-operative counselling is not provided;
3. Wrongful birth: when the negligent act deprives the mother from preventing the conception a disabled child or to have a lawful abortion.
Compensation can be claimed for the loss of your right to limit the size of your family, general damages for pain and suffering during pregnancy and delivery, and for the expenses lost due to maternity leave. Additional compensation can be claimed for the shock, stress, and financial cost of conceiving and rearing a disabled child.
Would You Like Assistance from Specialist Medical Negligence Claims Solicitors?
If you believe you have been the victim of failed sterilisation due to medical negligence, please get in touch, as early legal intervention can be vital.
How We Help You
We are always happy to speak to you early after the event to explore the circumstances and to advise you of your options. We act for clients throughout England and Wales, if we cannot help you we will make no charge for our time. If we can help you to make a claim for compensation, you will benefit from the following funding options:
Conditional Fees ("no win, no fee")
Legal Expenses Insurance
Private Funding
Structured Payment Plans
Would You Like Assistance from Specialist Medical Negligence Claims Solicitors?
Early legal assistance can be vital so please contact us if you would like to discuss your situation. Please call us free on 0800 234 3300 (or from a mobile 01275 334030) or complete our Online Enquiry Form.

Make An Enquiry
Why Choose Us
Specialist medical negligence solicitors
Free initial enquiries
No win, no fee available
Reviews
"Before we contacted you we had no real idea that we had grounds for a medical negligence claim but after speaking to you if became clear that Wendy was indeed treated poorly. Chris took the time to explain what was happening and kept us to speed. Our deepest gratitude to you all and Chris in particular."
Mr And Mrs H.
Helping Clients Across England & Wales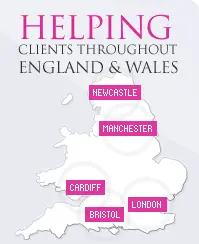 Free Medical Negligence Guide
'7 Questions You Must Ask Before Choosing A Medical Negligence Solicitor'