Failed Vasectomy/Sterilisation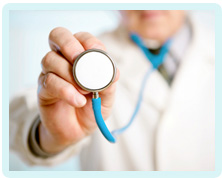 Failed Vasectomy
Many men who feel their family is complete, or do not want children at all, will choose to undergo a vasectomy. It is a big decision to take, which is why if a mistake is made and a man is unknowingly left fertile, it can have serious emotional and financial implications. If this has happened to you, you should seek legal advice to see what options, if any, you may have.
Why Does A Vasectomy Fail?
A vasectomy is a simple surgical procedure usually performed under local anaesthetic. The procedure involves a surgeon tying or sealing the vas deferens in each testicle, meaning sperm cannot pass into the seminal stream.
Vasectomies are considered a safe and effective method of contraception. Bruising and a swelling of the scrotum for a couple of days after the procedure is a normal occurrence, although a vasectomy can have more serious side-effects, such as:-
Bleeding inside the scrotum;
Sperm leaking out of the cut tubes and collecting in surrounding tissues causing hard and uncomfortable lumps called sperm granulomas;
Long-term pain in the testicles.
Furthermore, it is possible that the vasectomy fails altogether, meaning a man remains fertile without realising. A failed vasectomy falls into two categories:
1. Short-term failure
It can take up to six months for sperm to be clear of ejaculate after a vasectomy operation. This means the use of contraceptives is necessary until doctors have confirmed that the sperm is no longer active. If conception occurs during this period, the failure of the vasectomy is considered short-term, as the procedure is still to become effective.
2. Long-term failure
If sperm is still active six months after the vasectomy, then the procedure has failed. This may be because:-
The operative technique was not performed properly eg. the vas deferens tubes were not cut correctly; or
The cut/blocked tubes rejoin naturally (known as recanalisation) and sperm can once again pass into the seminal stream.
Failed Vasectomy and Medical Negligence
Around one in 2,000 men who have had a vasectomy will go on to have a child. While factors such as tubes rejoining naturally are beyond the control of healthcare professionals, it may be that a vasectomy failed because of medical negligence, most commonly because:-
The operation was not performed correctly; or
There was a lack of post-operative advice (ie. contraceptives should be used until sperm is no longer active.)
If you have suffered a failed vasectomy due to medical negligence, it is possible you will be able to claim compensation, which could cover the cost of another vasectomy procedure, as well as a fixed sum for the distress of an unwanted pregnancy. If a failed vasectomy results in the birth of a child, further expenses can be claimed for its upbringing, particularly if the child has a disability. If this has happened to you, you should seek expert legal advice to discuss what action you can take.
Would You Like Assistance from Specialist Medical Negligence Claims Solicitors?
If you believe you have been the victim of failed vasectomy due to medical negligence, please get in touch, as early legal intervention can be vital.
How We Help You
We are always happy to speak to you early after the event to explore the circumstances and to advise you of your options. We act for clients throughout England and Wales, if we cannot help you we will make no charge for our time. If we can help you to make a claim for compensation, you will benefit from the following funding options:
Conditional Fees ("no win, no fee")
Legal Expenses Insurance
Private Funding
Structured Payment Plans
Would You Like Assistance from Specialist Medical Negligence Claims Solicitors?
Early legal assistance can be vital so please contact us if you would like to discuss your situation. Please call us free on 0800 234 3300 (or from a mobile 01275 334030) or complete our Online Enquiry Form.

Make An Enquiry
Why Choose Us
Specialist medical negligence solicitors
Free initial enquiries
No win, no fee available
Reviews
"Before we contacted you we had no real idea that we had grounds for a medical negligence claim but after speaking to you if became clear that Wendy was indeed treated poorly. Chris took the time to explain what was happening and kept us to speed. Our deepest gratitude to you all and Chris in particular."
Mr And Mrs H.
Helping Clients Across England & Wales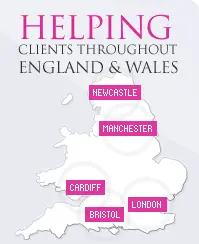 Free Medical Negligence Guide
'7 Questions You Must Ask Before Choosing A Medical Negligence Solicitor'