Surgery Negligence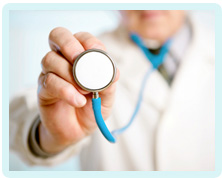 Knee Surgery Negligence & Infections
Infection that develops after knee surgery can pose a serious threat to your welfare, from fever and extreme pain to organ failure and even amputation. Medical professionals should do all they can to prevent such a problem developing, and quickly diagnose and treat any infection that does arise. If healthcare staff fail to do so, it could amount to medical negligence. Glynns Solicitors have had significant experience of knee surgery negligence claims and offer a completely free initial assessment to see if we can help you.
For your assessment please call us free on 0800 234 3300 (or from a mobile 01275 334030) or complete a Quick Enquiry.
How Do You Get An Infection During Knee Surgery?
All types of surgery carry the risk of surgical site infection. Knee surgery is no different, and there are a several ways in which infection can develop. Firstly, it is possible that you could be carrying an infection before surgery with then manifests itself post-operatively. However, it is more likely that infection is passed from the hospital staff to you, either because the caregivers themselves are unknowingly carrying an infection, or because equipment was not sufficiently sterilised.
With knee surgery in particular, there is an additional risk posed by the amount of tissue damage sustained which increases the chance of infection entering the body.
Symptoms of Post-Operative Knee Infection
If you are suffering from infection after knee surgery you may experience the following symptoms:-
Pain;
Unable to bear weight;
Stiffness of the joint;
Fever and/or rigors (feeling hot and cold);
Knee looks red and is warm to the touch.
If infection is not diagnosed quickly, then you may start to present symptoms such as:-
Shortness of breath;
Pus at the site of incision;
Abnormal renal and hepatic function.
Diagnosis and Treatment of Infection After Knee Surgery
It is essential that infection after knee surgery is diagnosed as quickly as possible. This is because as the infection spreads and a patient's condition deteriorates, pus will become present in the joints. This rapidly destroys the articular cartilage in the knee, severely delaying recovery time.
Diagnosis should be made by medical professionals via a combination of visual, clinical and laboratory tests. Symptoms of redness, heat around the surgical site, and fever should all act as primary warning signs. A conclusive diagnosis can then be made with blood tests which will show the presence of infection, as well as a culture of the surgical site that should be sent to a laboratory for testing.
Once an infection is found to be present, no time should be wasted in treating it. The course of treatment will depend upon what type of bacteria is causing the problem. Usually antibiotics will be administered, and the knee should be washed out regularly. Occasionally, however, antibiotics alone are ineffective and surgical intervention is necessary. This occurs when the type of infection is such that it is necessary to remove the affected area, a procedure known as surgical debridement.
Post-Operative Knee Infection and Medical Negligence
The longer infection is left in the knee the harder it is to eradicate. This can have a detrimental effect on your condition, and can potentially compromise the benefits of undergoing surgery in the first place, as well as dramatically prolonging the recovery process.
If medical professionals fail to prevent, diagnose or treat an infection in the knee after surgery then it is possible this will amount to medical negligence. Additionally, if it can be found that infection was passed in a negligent manner (such as from non-sterile equipment) this may also lead to a successful claim. You may be able to claim compensation for any pain and suffering caused by the infection, as well as any financial damages the infection has caused you (such as loss of earning or further medical treatment).
Would You Like Assistance from Specialist Surgery Negligence Claims Solicitors?
If you would like to benefit from a service of excellence with total commitment to client care from a small and friendly team, Glynns are ready and waiting to help you.
Early legal assistance is essential. Please call us free on 0800 234 3300 (or from a mobile 01275 334030) or complete our Online Enquiry Form.

Make An Enquiry
Why Choose Us
Specialist medical negligence solicitors
Free initial enquiries
No win, no fee available
Reviews
"Before we contacted you we had no real idea that we had grounds for a medical negligence claim but after speaking to you if became clear that Wendy was indeed treated poorly. Chris took the time to explain what was happening and kept us to speed. Our deepest gratitude to you all and Chris in particular."
Mr And Mrs H.
Helping Clients Across England & Wales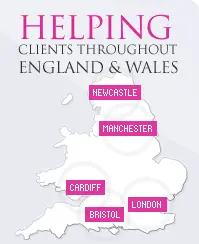 Free Medical Negligence Guide
'7 Questions You Must Ask Before Choosing A Medical Negligence Solicitor'