Surgery Negligence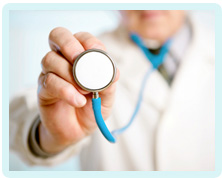 Laparoscopic Cholecystectomy Medical Negligence
Laparoscopic cholecystectomy is when the gallbladder is removed via keyhole surgery. It is an extremely common procedure, with the NHS carrying out around 60,000 gallbladder removals each year.
Why Would I Need To Have My Gallbladder Removed?
A laparoscopic cholecystectomy will be needed by patients who have developed gallstones. These are small hard stones that develop in the gallbladder due to an imbalance of cholesterol, bile and waste product. These can be present without causing any problems whatsoever. However, some people will suffer from pain and sickness, often because a gallstone has moved to another part of the body or has become stuck in the gallbladder's opening.
While there are non-invasive forms of gallstone treatment, these are largely ineffective. Thus anyone who is suffering painful gallstones will be advised to have their gallbladder removed.
How Is A Laparoscopic Cholecystectomy Performed?
These days the operation is normally performed laparoscopically, which is the medical term for keyhole surgery. The surgeon will make tiny incisions into the patient's abdomen before inserting a very thin tube with a camera attached. This will relay an image to a larger screen, allowing the surgeon and his/her team to see into the patient's abdomen. The gallbladder, which is located between the liver and the stomach, can then be removed.
Once your gallbladder is removed, you will still be able to lead a perfectly normal life. It functions by taking bile produced by the liver and feeding it to the small intestine. This helps with the digestion of food. Nevertheless, you will still be able to digest food without a gallbladder, as your liver will continue to produce bile, and this will be passed onto the small intestine via the bile duct.
Laparoscopic Cholecystectomy Complications
A laparoscopic cholecystectomy is generally considered to be a very safe procedure. As with any operation, there are potential risks relating to anaesthetic and infection. However, there are also possible complications that will arise because the surgeon and his team have made a mistake. These include:-
A bile duct injury;
A perforation of the bile duct, causing bile to leak into the abdominal cavity;
Injury to the bowel, including a ruptured bowel;
Injury to an artery, causing internal bleeding (haemorrhage).
All these complications are extremely serious and will lead to increased pain and suffering for the patient concerned. If not identified in time, it could even lead to a fatality. Serious cases often lead to successfull Laparoscopic Cholecystectomy medical negligence claims.
Claiming Compensation For A Gallbladder Removal
If this has happened to you or your loved one, contact us about your Laparoscopic Cholecystectomy Medical Negligence claim today. All initially enquiries are completely free of charge and without obligation. If we can help you we offer a range of methods for funding your claim.
Make A Free Enquiry Now
Call us now for your free, no obligation claim assessment on 0800 234 3300 (or from a mobile 01275 334030) or complete our Online Enquiry Form.

Make An Enquiry
Why Choose Us
Specialist medical negligence solicitors
Free initial enquiries
No win, no fee available
Reviews
"Before we contacted you we had no real idea that we had grounds for a medical negligence claim but after speaking to you if became clear that Wendy was indeed treated poorly. Chris took the time to explain what was happening and kept us to speed. Our deepest gratitude to you all and Chris in particular."
Mr And Mrs H.
Helping Clients Across England & Wales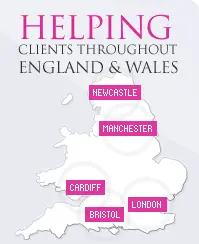 Free Medical Negligence Guide
'7 Questions You Must Ask Before Choosing A Medical Negligence Solicitor'