Diabetes Medical Negligence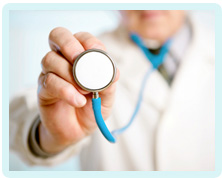 Gestational Diabetes
It is estimated around 14 in every 100 pregnant women will suffer from gestational diabetes. But what exactly is gestational diabetes? How is it diagnosed? And what can you do if medical professionals fail to diagnose or treat your condition?
What Is Gestational Diabetes?
When a pregnant woman develops diabetes (which she did not beforehand) then she can be said to have gestational diabetes.
As with all diabetes, gestational diabetes (sometimes known as maternal diabetes) is caused by the increase in glucose in the blood. Ordinarily, this would be controlled by the body's natural resource of insulin. During pregnancy, however, your body releases certain insulin-resistant hormones (such as oestrogen) to help increase the amount of glucose in your blood. This is in fact beneficial, helping extra nutrients pass to your unborn baby.
Therefore not only do pregnant women have additional glucose in their blood, they also have cells that respond less well to insulin. In order to cope with this, the body should produce more insulin. However, some women already have higher than normal glucose levels, meaning their body cannot then produce enough insulin to cope with this increase. Consequently, the amount of glucose in the blood becomes too high, and gestational diabetes develops.
How Is Gestational Diabetes Diagnosed?
Gestational diabetes should be diagnosed early on in your pregnancy, as it is routine practice to offer a woman a screening test at an antenatal appointment. This test will involve testing the blood glucose levels.
Therefore gestational diabetes should be diagnosed before the onset of symptoms of hyperglycaemia, which can include:-
Being thirsty;
Having a dry mouth;
Needing to urinate frequently;
Tiredness;
Blurred vision;
Recurrent infection.
Diabetes During Pregnancy: Potential Complications
Gestational diabetes during pregnancy can increase the risk of the following complications:-
Pre-eclampsia (high blood pressure during pregnancy);
Placental abruption;
Premature birth;
The need to induce labour;
Macrosomnia (when your baby is too large for its gestational age);
Hypoglycaemia in your newborn baby;
Trauma during birth (either to you or your baby, eg. shoulder dystocia);
Perinatal death (ie. around the time of the birth).
Gestational Diabetes and Medical Negligence
Gestational diabetes is a condition that needs to be carefully managed if both mother and baby are to remain healthy. Treatment will differ in each case, but will require a pregnant woman controlling her glucose levels. This may involve a change in diet, doing regular exercise, and may also include the use of medication.
If gestational diabetes is not properly monitored, then mother and baby will be put at risk of complication, which can be as serious as miscarriage and still-born birth. Therefore it is essential medical professionals take all the necessary measures to diagnose, treat and manage gestational diabetes. If they do not do so and harm comes to a woman or her baby, there may have been a case of medical negligence. This may arise due a failure to:-
Spot signs of the condition;
Carry out screening tests;
Act upon test results;
Manage the condition appropriately;
Monitor the health of both mother and baby.
If you believe you or your child has suffered as a result of medical negligence, you need to speak to a legal expert to discuss your options. A solicitor specialising in medical negligence will be able to advise you on the best possible course of action – which may involve making a medical negligence claim. Should you be successful, you will receive compensation for the pain and suffering you have experienced.
Can We Help You With A Medical Negligence Enquiry?
Early legal assistance can be vital so please contact us if you would like to discuss your situation. Please call us free on 0800 234 3300 (or from a mobile 01275 334030) or complete our Online Enquiry Form.

Make An Enquiry
Why Choose Us
Specialist medical negligence solicitors
Free initial enquiries
No win, no fee available
Reviews
"Before we contacted you we had no real idea that we had grounds for a medical negligence claim but after speaking to you if became clear that Wendy was indeed treated poorly. Chris took the time to explain what was happening and kept us to speed. Our deepest gratitude to you all and Chris in particular."
Mr And Mrs H.
Helping Clients Across England & Wales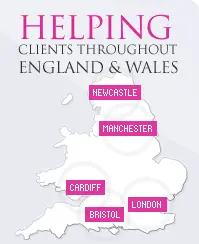 Free Medical Negligence Guide
'7 Questions You Must Ask Before Choosing A Medical Negligence Solicitor'