Wrong Amputation
Wrong Arm Amputated?
Arm Amputation Solicitors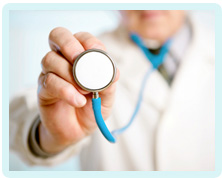 The amputation of the wrong arm may occur due to the negligence of a nurse, a doctor or both. Perhaps a nurse marked the wrong limb when preparing the patient for the operation? Or perhaps the doctor made an awful administrative error and wrote the wrong limb on the patient's notes? Or perhaps a patient was misdiagnosed as suffering from gangrene, cancer or another infection requiring the limb's removal as a form of treatment? Or perhaps a surgeon removed a limb when treating a traumatic injury to the patient and it was later ruled that the removal of the limb was not necessary for the patient's long term health.
If your arm has been wrongly amputated, please call us free of charge on 0800 234 3300 (or from a mobile 01275 334030) or complete our Online Enquiry Form.
Wrong Arm Amputation Negligence
In a case where the incorrect limb has been amputated, you will always have grounds to make a claim. This is an extremely serious error by medical professionals in which you have placed your trust. In many cases the amputation of the incorrect arm will lead to an individual having to learn how to write with their opposite hand and re-learn their orientation of fine motor skills, something which can be both extremely difficult and frustrating. Even more seriously, having the wrong arm amputated will quite possibly result in both arms having to be amputated due to the original need for limb removal, be this cancer, or infection, amongst other reasons.
Amputation is life changing and can cause the patient complications. The surgery itself is dangerous, particularly in the elderly, with a lot of stress being placed on the body. Elderly patients are at high risk of heart failure during an amputation. Amputation may also lead to phantom limb syndrome, a psychological issue occurring due to the rearrangement of nerve cells in the brain which previously served the limb, resulting in pain being sensed where the limb used to be. The procedure also causes physical and psychological stress on the patient.
Wrong arm amputated – making a claim
Having the wrong arm amputated is a type of wrong-site surgery. Wrong-site surgery is considered a 'never event', meaning it should not happen if the correct safety measures are implemented. For example, when a limb is being amputated, marks may be made on the patient's skin beforehand to indicate where the incisions are to be made. The surgeon should also check and double-check that the correct limb is being removed before proceeding.
These are basic safety measures which, if followed, will ensure that the correct limb is removed. There is nothing that can excuse medical practitioners when a patient has the wrong arm amputated. Therefore when there is a wrong arm amputated, there will almost always be a case of medical negligence.
As described above, having the wrong arm amputated will be extremely traumatic. It may mean that you end up as a double amputee. It can also mean that you suffer severe emotional and financial distress. This is particularly prevalent in people whose ability to work has been compromised and their independence reduced.
As the victim of a wrong-site amputation, you will be entitled to pursue a claim for compensation. For more information on suing those responsible for your suffering, you need to talk to arm amputation solicitors.
Arm Amputation Solicitors
When looking for arm amputation solicitors, you must find a law firm that specialises in medical negligence claims – also called clinical negligence claims in the UK. Medical negligence is a niche area of the law and you need to speak to a solicitor with considerable expertise in these claims.
It is also important you contact a firm of arm amputation solicitors that offers a free initial enquiry. This gives you the chance to discuss matters with a legal expert, completely free of charge. You can establish whether or not you have grounds for a claim and, if so, what the process involves – all without having to pay a penny.
Cost of Wrong Arm Amputated Claim
You might be worried about having to pay your arm amputation solicitors, should you decide to pursue a claim. This concern will be especially heightened if you have had to give up work because of your amputation.
Most arm amputation solicitors will offer you a range of funding options. One of the most popular options is a 'no win no fee agreement'. A no win no fee agreement means that you do not have to pay anything, should your claim be unsuccessful. Your solicitor will only get paid if you win your case, and this will be deducted from your damages. Your solicitor's fee is capped at 25% of your general damages and past losses.
Contact Our Arm Amputation Solicitors
To find out if you can make a claim for medical negligence, please get in touch with our arm amputation solicitors. We offer everyone a free initial enquiry that is also free of obligation. If you do not wish to proceed after talking to us, you do not have to – even if we believe you have a strong argument for a claim.
If you are thinking about making a claim, it is best to speak to our arm amputation solicitors at the earliest available opportunity. Medical negligence claims have to be made within three years and you do not want to miss your opportunity.
Costs Of A Claim
If we can help you to make a claim for compensation you will benefit from the following funding options:
Conditional Fees ("no win, no fee")
Legal Expenses Insurance
Private Funding
Structured Payment Plans
All initial enquiries are completely free of charge so that we can explain your legal rights to you without you worrying about any costs.
Can We Help You With A Wrong Amputation Enquiry?
We will be happy to help you and to explain your options and to assess whether you can make a claim.
Please call us free of charge on 0800 234 3300 (or from a mobile 01275 334030) or complete our Online Enquiry Form.

Make An Enquiry
Why Choose Us
Specialist medical negligence solicitors
Free initial enquiries
No win, no fee available
Reviews
"Before we contacted you we had no real idea that we had grounds for a medical negligence claim but after speaking to you if became clear that Wendy was indeed treated poorly. Chris took the time to explain what was happening and kept us to speed. Our deepest gratitude to you all and Chris in particular."
Mr And Mrs H.
Helping Clients Across England & Wales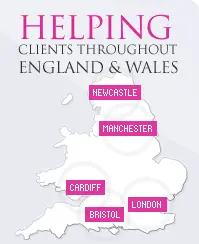 Free Medical Negligence Guide
'7 Questions You Must Ask Before Choosing A Medical Negligence Solicitor'