Wrong Amputation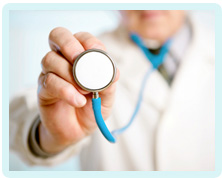 Wrong Leg Amputated.
An amputation is a life changing procedure to have to go through, being both a physically and psychologically demanding process. This is why amputation negligence is so unacceptable.
If your leg has been wrongly amputated, please call us free of charge on 0800 234 3300 (or from a mobile 01275 334030) or complete our Online Enquiry Form.
Wrong Leg Amputation Negligence
Amputation negligence may occur due to a few different factors during the hospitalisation of a patient.
Surgical negligence: 70 per cent of amputations are due to the blood supply being cut off to the limb (dysvascularity), if circulation is interrupted for an extended period of time will result in permanent damage being done to a limb. Should a limb be lost due to an unnecessary loss of blood supply during an operation you may be able to claim. If a limb is amputated after a negligent decision by a surgeon, when the patient would have still been able to survive if the limb had not been amputated, this may also be deemed as negligent.
Misdiagnosis: recent cases featuring amputation negligence have included an elderly gentleman who experienced the blood supply to his leg being interrupted due to a dangerous blood clot which his doctor failed to diagnose until it was too late to save the limb. Other instances of misdiagnosis include misdiagnosis of cancer in the limb or the misdiagnosis that the cancer would spread dangerously should the limb not be removed.
Negligent marking: a seriously negligent act in which the wrong limb is marked for amputation and the procedure goes ahead on a healthy limb. This is negligent behaviour from a number of medical staff from the bottom of the chain to the top of the chain.
The loss of a leg may result in an individual no longer being able to do the job they previously had, or enjoying the quality of life they once enjoyed. Contact a solicitor today if you have experienced any of the above or have your own unique grievance.
Costs Of A Claim
If we can help you to make a claim for compensation you will benefit from the following funding options:
Conditional Fees ("no win, no fee")
Legal Expenses Insurance
Private Funding
Structured Payment Plans
All initial enquiries are completely free of charge so that we can explain your legal rights to you without you worrying about any costs.
Can We Help You With A Wrong Amputation Enquiry?
We will be happy to help you and to explain your options and to assess whether you can make a claim.
Please call us free of charge on 0800 234 3300 (or from a mobile 01275 334030) or complete our Online Enquiry Form.

Make An Enquiry
Why Choose Us
Specialist medical negligence solicitors
Free initial enquiries
No win, no fee available
Reviews
"Before we contacted you we had no real idea that we had grounds for a medical negligence claim but after speaking to you if became clear that Wendy was indeed treated poorly. Chris took the time to explain what was happening and kept us to speed. Our deepest gratitude to you all and Chris in particular."
Mr And Mrs H.
Helping Clients Across England & Wales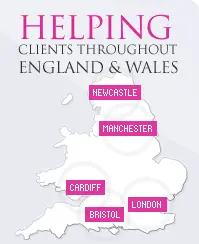 Free Medical Negligence Guide
'7 Questions You Must Ask Before Choosing A Medical Negligence Solicitor'