Pressure Sores / Ulcers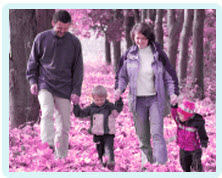 Pressure Ulcer Grades 1, 2, 3 & 4 & Medical Negligence Compensation Claims
Before looking at the pressure ulcer grades, it is worth looking at exactly what a pressure ulcer is, and how it is caused. A pressure ulcer is an area of skin that reddens due to lack of mobility from the patient. Often the patient is forced to lie in one position for a prolonged period due to mental or physical incapacity. If the hospital or care home fails to move the patient, or place them on an air mattress, then reddening of the skin can develop and form into an ulcer (blister in appearance) which can break and become infected. Pressure ulcers are graded from 1 to 4 based on their severity.
If you or a loved one has suffered a pressure ulcer which you believe could have been avoided, please call us now on 0800 234 3300 (or from a mobile 01275 334030) or complete our Online Enquiry Form and one of our specialist medical negligence solicitors will advise you of your legal rights and options (free of charge and without obligation).
"Before we contacted you we had no real idea that we had grounds for a medical negligence claim but after speaking to you it became clear that Wendy was indeed treated poorly. Chris Bird took the time to explain what was happening and kept us to speed. Our deepest gratitude to you all and Chris in particular."
Mr And Mrs H
Grade 1 Pressure Ulcers
At this stage the pressure ulcer presents itself by the skin turning into a red colour, similar to the skin immediately after a minor burn. The skin may also appear a little harder than usual and than the surrounding areas. It may also be warmer than usual.
Grade 2 Pressure Ulcers
At Grade 2 the skin now starts to look like a blister, with whitening of the skin whereas before it was red. It will now look like an abrasion or a blister. The skin can also appear cracked and broken.
Grade 3 Pressure Ulcers
By Grade 3 the ulcer has usually started to open. The skin beneath is more visible and red. There may be a smell emanating from the ulcer. It now looks unpleasant.
Grade 4 Pressure Ulcers
There is now a deep ulcer with broken skin and you can see down through the layers of skin often including damage into the muscle, bone or supporting structures. Grade 4 ulcers can be life threatening.
Treatment For Pressure Ulcers
Depending on the severity of the ulcer treatment can include debridement of the area, removing as much of the infection as possible, dressings, sleeping on an air mattress and regular turning of an imobile patient. Changes to diet, ensuring that the patient receives plenty of fresh fruit and vegetables is also recommended, along with exercise where this is possible.
Prevention is far better than cure when it comes to pressure sores. If you notice anyone who is in the care of a hospital or care home developing red, sore or harder areas of skin this should immediately be brought to the attention of the treatment provider. They can then start to take the action above. Often due to the hospital or care home staff being so busy they may miss the development of pressure ulcers. This is why it is so important that the family and friends of the patient are aware of how pressure ulcers develop as they may be instrumental in noticing the development of it and ensuring treatment when the patient is not capable of this.
What Can You Do?
If you, a family member or friend has sustained pressure ulcers or pressure sores as a result of a stay in hospital, a care home or any other treatment centre, we can examine the circumstances of your injury and advise you whether you can make a claim for compensation.
Compensation For Pressure Ulcers/ Pressure Sores
Due to the pain, discomfort and suffering experienced by the patient, awards for compensation for pressure ulcers can be significant, often in excess of £20 - 30,000.
How We Help You
All initial enquiries to us are completely free of charge and if we do not believe that you have good prospects of a successful claim for compensation we will not charge you for our time. If we can help you to make a claim for compensation you will benefit from the following funding options:
"May I take this opportunity to thank you for all your hard work on my case, it has been very much appreciated and I would not hesitate to recommend Glynns to others. "
Mrs O, South Wales.
Make A Free Enquiry About Hospital or Care Home Acquired Pressure Ulcers
Early legal intervention can be vital so please contact us if you think you may have a claim. Please call us free on 0800 234 3300 (or from a mobile 01275 334030) or complete our Online Enquiry Form.

---