Pressure Sores / Ulcers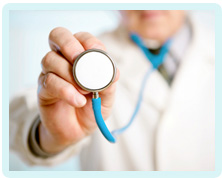 Care Home Or Hospital Pressure Sores
What Happens If You Suffer From Pressure Ulcers Or Pressure Sores In A Hospital Or Care Home?
If you enter into hospital for an unrelated treatment and leave having suffered from pressure ulcers/sores, is there any action you can take? Likewise, if you or a member of your family is being looked after in a care home and develops pressure ulcers/sores, why does this happen and what can you do?
What Are Pressure Ulcers/Sores?
It is first worth considering what pressure ulcers are. They are areas of skin that become red or inflamed, which, if left untreated, deteriorate leading to ulceration, infection and the skin breaking. A strong, unpleasant smell or odour can emanate from the area of the infection.
What Causes Them?
People admitted to hospital are often sitting or lying down for long periods of time. If they are not monitored areas of the body that are constantly in contact with the mattress can start to become sore. If left untreated these areas can deteriorate into pressure ulcers or pressure sores.
Where Do Pressure Sores/Ulcers Occur?
The common areas that should be regularly inspected for signs of redness or infection by any patient in a hospital or care home are:
The buttocks
The hips
The shoulders
The base of the spine
The heels
The ankles
How Can They Be Prevented?
The hospital or care home should regularly inspect these areas on any patient who is spending a prolonged period in bed, particularly if they are resting in one position more than any other. If they spot any areas that appear to be deteriorating (red or sore) they should consider treatments such as moving the patient (into a chair if possible or in a different position in bed), applying medication and dressings to the affected areas and putting the patient on an air mattress. It is also important to ensure that the patient is receiving the right food and fluid intake.
What Can You Do?
If a patient is suffering from soreness or red skin in any of the areas mentioned above this should be mentioned to the hospital or care home as soon as possible so that they can take the required action. If they take no action you should mention the problem to more senior members of staff until action is taken. The areas cannot remain untreated for a prolonged period of time or they will deteriorate and can cause longterm pain and suffering. In extreme conditions the patient may die or be in excruciating pain.
Can You Make A Claim For Compensation?
If the hospital or care home has failed to assess the risk of pressure ulcers or pressure sores developing, or has failed to treat them properly when they materialise, you may well able to make a claim for compensation. Awards can be relatively significant, often in excess of £20/30,000.
Free Enquiries For Care Home Or Hospital Pressure Ulcers
Early legal intervention can be vital so please contact us and let us advise you of your legal rights and your options.
Please call us free on 0800 234 3300 (or from a mobile 01275 334030) or complete our Online Enquiry Form.

---
Make An Enquiry
Why Choose Us
Specialist medical negligence solicitors
Free initial enquiries
No win, no fee available
Reviews
"Before we contacted you we had no real idea that we had grounds for a medical negligence claim but after speaking to you if became clear that Wendy was indeed treated poorly. Chris took the time to explain what was happening and kept us to speed. Our deepest gratitude to you all and Chris in particular."
Mr And Mrs H.
Helping Clients Across England & Wales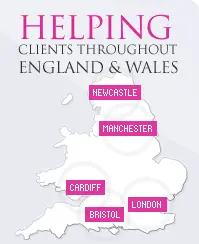 Free Medical Negligence Guide
'7 Questions You Must Ask Before Choosing A Medical Negligence Solicitor'