Fracture Medical Negligence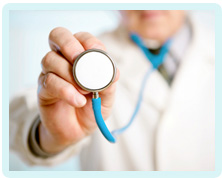 Conservative Fracture Treatment
When treating a shoulder or other joint fracture, medical professionals have a duty to discuss the options with a patient, explaining the prognostic factors of each treatment plan and its consequences. This ensures that a patient is part of the decision making process, and can then make an informed decision as to what course of treatment should be provided.
If this consultation does not occur and a patient is treated conservatively, despite the fact that surgery would have been a reasonable option, the level of care will be considered unacceptable and may lead to a successful claim for compensation.
We are here to help you. To make your free, no obligation enquiry please call us free on 0800 234 3300 (or from a mobile 01275 334030) or complete a Quick Enquiry online now.
When should doctors choose the conservative approach?
When a patient is diagnosed with a fracture, a doctor must fulfil two main objectives:-
1. Reduce a patient's pain and make them as comfortable as possible until the fracture heals;
2. Manage the injury in such a way that allows the joint function to be regained as best as possible.
To achieve these goals, medical professionals must assess the injury and the patient's individual circumstances before recommending a treatment plan to the patient. This will either involve a conservative approach (whereby medical intervention is not provided) or anatomical reconstruction – something which often necessitates some form of surgery.
Studies have shown that a patient has the best chance of complete restoration of function if anatomical reconstruction is performed. However, this might not be appropriate for all patients. Indeed, some patients are old and frail, and may not tolerate anaesthetics and surgery. Other patients are young and fit and will be prepared to undergo surgery in order to give themselves the very best chance of regaining their pre-accident level of functioning.
Because of these considerations, an identical fracture may be treated in very different ways depending upon the lifestyle of the patient concerned. Either way, it is the duty of medical professionals to discuss each approach with the patient, thereby ensuring the patient can take part in the decision-making process and give informed consent.
What if doctors did not consult you when devising a treatment plan?
If this conversation between you and your treating doctors did not take place, meaning you were denied surgical intervention, you need to question why this occurred. It may be that medical professionals assessed your health and decided that you were not fit for surgery.
However, if there is no reasonable explanation for withholding anatomical reconstruction, and this has compromised your joint function, you may grounds for a compensation claim. This is because in failing to consult you, and in failing to provide an appropriate course of treatment, the level of care will be deemed unacceptable. If you have subsequently suffered as a result, you will be considered the victim of medical negligence. You will therefore be entitled to claim compensation for the damages you have wrongfully incurred.
Make A Free, No Obligation Enquiry
Early legal assistance can be vital so please contact us for your free, no obligation enquiry now. Please call us free on 0800 234 3300 (or from a mobile 01275 334030) or complete our Online Enquiry Form.

Make An Enquiry
Why Choose Us
Specialist medical negligence solicitors
Free initial enquiries
No win, no fee available
Reviews
"Before we contacted you we had no real idea that we had grounds for a medical negligence claim but after speaking to you if became clear that Wendy was indeed treated poorly. Chris took the time to explain what was happening and kept us to speed. Our deepest gratitude to you all and Chris in particular."
Mr And Mrs H.
Helping Clients Across England & Wales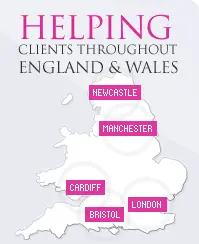 Free Medical Negligence Guide
'7 Questions You Must Ask Before Choosing A Medical Negligence Solicitor'