Fracture Medical Negligence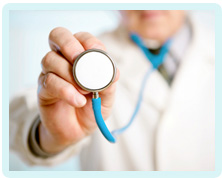 Misdiagnosed Fractures
A&E departments deal with fractures everyday, and are well-equipped to both diagnose and treat a fracture in a timely fashion. The last thing anyone would consider is that they leave hospital with an undetected (and untreated) fracture. Unfortunately, however, this does happen. This article explores why a fracture may go undetected, the possible consequences, and whether or not this amounts to medical negligence.
How Can A Fracture Go Undetected?
Fractures are a common injury which medical professionals can readily diagnose. Indeed, doctors must simply note whether a patient has recently experienced some form of physical trauma (such as a fall or a sporting accident) before performing a physical examination. If a fracture has occurred, the following symptoms will be evident:-
Localised pain;
Swelling;
Bleeding;
Dislocation;
Numbness;
Paralysis.
If a fracture is suspected, then a firm diagnosis can be made with an x-ray.
However, there are times when a fracture goes undetected. This often happens for one of two reasons:-
1. The hospital fails to carry out an x-ray;
2. An x-ray is performed but the fracture is still not spotted, even after the image is examined by medical professionals.
Untreated Fractures – What Are The Consequences?
If someone sustains a fracture but it is left untreated, then there are likely to be a number of serious consequences. Not only will there be a continued period of pain and suffering, but it is possible the fracture will heal incorrectly. If this happens, it may be necessary for the patient to have an operation to reposition the bone.
It is important to note, however, that occasionally fractures are deliberately left untreated. For example, fractures to small bones (such as toes) do not need medical intervention, as they will heal on their own. Nevertheless, there are cases in which a hospital has taken the decision to leave a fracture untreated, only for a patient to suffer further complications.
Making A Medical Negligence Claim
If you have suffered due to a misdiagnosed fracture, you could be entitled to make a medical negligence claim. This may happen because the fracture was undetected or misdiagnosed. Or it may be that a fracture was deliberately left untreated, when in fact action should have been taken.
We act for clients throughout England and Wales, if we cannot help you we will make no charge for our time. If we can help you to make a claim for compensation, you will benefit from the following funding options:
Conditional Fees ("no win, no fee")
Legal Expenses Insurance
Private Funding
Structured Payment Plans
Early legal assistance can be vital so please contact us if you would like to discuss your situation. Please call us free on 0800 234 3300 (or from a mobile 01275 334030) or complete our Online Enquiry Form.

Make An Enquiry
Why Choose Us
Specialist medical negligence solicitors
Free initial enquiries
No win, no fee available
Reviews
"Before we contacted you we had no real idea that we had grounds for a medical negligence claim but after speaking to you if became clear that Wendy was indeed treated poorly. Chris took the time to explain what was happening and kept us to speed. Our deepest gratitude to you all and Chris in particular."
Mr And Mrs H.
Helping Clients Across England & Wales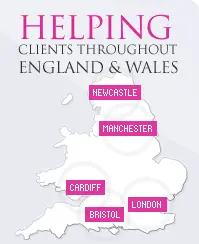 Free Medical Negligence Guide
'7 Questions You Must Ask Before Choosing A Medical Negligence Solicitor'