Fatal Medical Negligence Claims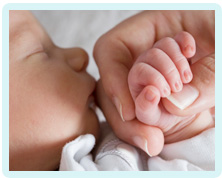 Fatal Subarachnoid Haemorrhage Claims
If your loved one has died because doctors failed to diagnose a subarachnoid haemorrhage, you need to speak to a legal expert as soon as possible. This is because you could be entitled to make bring a claim against those responsible for your loss. Although this will never undo the pain and suffering you have been caused, it will help you achieve a sense of justice, and may even help you reach some form of closure.
Failing to diagnose a subarachnoid haemorrhage
A subarachnoid haemorrhage can be fatal if not diagnosed quickly. It is therefore vital medical professionals pay close attention to any patient displaying the classic symptoms of a haemorrhage. Typically, this will include a severe headache that comes on very rapidly, pain behind the eyes and sensitivity to the light. Often a patient will not seek assistance until he or she has collapsed and lost consciousness.
When a patient displaying these symptoms is admitted to hospital, medical professionals should immediately recognise the possibility of a subarachnoid haemorrhage. No time should be wasted in carrying out a CT scan. This should then be sent to a consultant neurosurgeon for review. Once a subarachnoid haemorrhage has been confirmed, emergency treatment can be performed.
However, there are sadly times when doctors fail to appreciate the signs of a subarachnoid haemorrhage. Instead a patient is diagnosed with another condition such as a migraine and told to return home. This will have devastating consequences, as the patient will inevitably suffer another re-bleed. Having a second haemorrhage will cause extensive damage, making the patient's prognosis for recovery very poor.
Claiming for subarachnoid haemorrhage fatality
If your loved one died because doctors did not diagnose a subarachnoid haemorrhage, despite there being all the tell-tale signs, you will undoubtedly be feeling angry and upset about what has happened. Knowing that your loved one would have survived had medical professionals provided an acceptable standard of care will be very difficult to bear, and will leave you wanting to ask the hospital some very serious questions.
That is where a legal expert can assist. A solicitor that specialises in medical negligence can help you bring a claim against the NHS Trust responsible, ensuring it is held accountable for your loved one's death. Many people say achieving a sense of justice helps them reach a form of closure, while any compensation awarded will also provide financial support during this difficult time.
Make A Free, No Obligation Enquiry Now
Please call us on 0800 234 3300 (or from a mobile 01275 334030) or make a Free Online Enquiry.

Make An Enquiry
Why Choose Us
Specialist medical negligence solicitors
Free initial enquiries
No win, no fee available
Reviews
"Before we contacted you we had no real idea that we had grounds for a medical negligence claim but after speaking to you if became clear that Wendy was indeed treated poorly. Chris took the time to explain what was happening and kept us to speed. Our deepest gratitude to you all and Chris in particular."
Mr And Mrs H.
Helping Clients Across England & Wales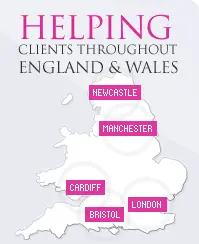 Free Medical Negligence Guide
'7 Questions You Must Ask Before Choosing A Medical Negligence Solicitor'