Medical Negligence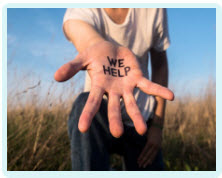 Gentamicin Medical Negligence
Gentamicin is a powerful and useful antibiotic which may be used to treat serious infections such as pneumonia, sepsis and meningitis. But it is also potentially dangerous and can be a cause of medical compensation claims.
Why is gentamicin dangerous?
Although gentamicin can be beneficial in the treatment of some illnesses, it is also known to cause serious kidney problems, nerve damage, hearing loss and long-term balance problems. Such damage may be permanent, resulting in life-changing effects.
How does negligence occur with gentamicin?
Risk Factors
Anyone prescribing this antibiotic needs to take into account a range of patient factors which might influence their susceptibility to its potential negative impact such as:
Existing kidney problems
Existing myasthenia gravis
Age of the patient as older patients may be more susceptible to its effects
Other medication currently being used by the patient
Patient allergy to ingredients
Patient pregnancy
If all possible risk factors are not taken into account in making the decision to treat the patient with gentamicin, and the patient subsequently develops either ototoxicity (hearing loss) or nephrotoxicity (kidney poisoning), the medical practitioner may have been guilty of medical negligence.
Failure to obtain informed consent
Because of the severity of the possible side-effects of gentamicin, it is vital that the patient is fully aware of the drug's possible toxicity before consenting to its use. Where consent is not obtained, or the patient is only made partially aware of the possible problems associated with the drug, the patient may have been treated negligently. It is possible that, had the patient been fully informed, they may have been able to make the clinician aware of significant pre-existing factors which might make the drug's use inadvisable. Alternatively, they might have chosen not to have that antibiotic.
Failure to administer safely
There are clear recommendations as to calculating and monitoring the dosage of gentamicin according to the patient's height, weight, age and the presence of any pre-existing risk factors, such as poor renal (kidney) function. If dosage is miscalculated and serious side-effects develop, the patient has probably been the victim of substandard care.
Failure to monitor
It is important to monitor the patient carefully for any signs of a negative effect of the drug:
Testing of renal function and amending the dosage and timing accordingly
Limiting the duration of treatment, usually not to exceed 7 days
Auditory function should be assessed regularly
Trough concentrations in the blood should be monitored
Any signs of a negative reaction such as numbness, tingling, ringing in the ears, rashes and tightness of breath.
If there is insufficient monitoring of the patient, the development of negative side effects may go unnoticed and the patient may suffer.
Failure to respond to warning signs
Hearing loss due to gentamicin poisoning is likely to be irreversible but there may be a partial recovery if the signs of damage are spotted promptly. It may be necessary to stop the administration of the drug. It may also be necessary to seek specialist support.
Have you suffered from gentamicin poisoning?
If you or a loved one have been the victim of negligent use of gentamicin and are still suffering the side-effects, you may be able to make a claim for compensation for your injuries. Contact Glynns Solicitors to discuss your circumstances with a specialist medical negligence solicitor.
Call us free on 0800 234 3300 (or from a mobile 01275 334030) or complete our Online Enquiry Form.

---