Meningitis Medical Negligence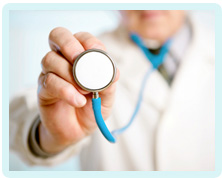 What Is Meningitis?
Meningitis is a serious condition caused by a virus or infection, which leads to an inflammation of the meninges – membranes surrounding and protecting the brain and spinal cord. It is most common in young children, as at a young age they are usually yet to develop immunity to certain kinds of bacteria. The condition should be treated as a medical emergency; therefore medical treatment should be sought as soon as symptoms become apparent. The two main types of meningitis are viral meningitis – in which symptoms are flu-like and less serious – and bacterial meningitis, in which conditions are much more serious.
How Do I Know If I Have Meningitis?
Most cases of meningitis are found in children; bacterial meningitis is most common in children under five (and even more so in children who are less than one year old), although it is also common in teenagers aged between 15 and 19. Viral meningitis is more common during the summer months, and is often difficult to spot as its symptoms can often be confused with those of flu. If you think you or a loved one may be at risk from bacterial meningitis, you should look out for the following early warning symptoms:-
Pain in limbs, joints and muscles;
Shivering, blue lips or hands and feet considerably colder than normal;
Paler skin than usual;
A high fever.
Any symptoms of meningitis should be treated as a medical emergency, so picking up on early warning signs such as these may benefit a patient's recovery dramatically. Other general symptoms of meningitis include:-
Vomiting;
Photophobia (sensitivity to light);
A severe headache;
A high fever (38ēC or above);
A stiff neck.
Meningitis is also often associated with a blotchy, red, distinctive-looking rash which does not fade when a glass tumbler is rolled over it – although this is still a symptom of meningitis, not all patients will develop it, so don't wait for a rash to appear before seeking medical assistance.
Meningitis And Medical Negligence
Like many other illnesses, if meningitis is caught early then the risk of long-term complications is much lower. Hearing and vision loss, cerebral palsy and epilepsy are all conditions which can arise as a result of meningitis, as well as problems with memory, co-ordination and speech. If treatment is delayed, then effects such as these may be more likely. Although the reason for delay may be that the patient did not seek urgent medical advice when symptoms appeared, it may have also been due to a doctors' misdiagnosis, a failure to refer the case to a hospital or a failure to spot the signs of meningitis.
Our Medical Negligence Solicitors Are Here To Help
If you've suffered complications as a result of meningitis, it may be the result of a substandard level of medical care and you may be entitled to compensation. If you would like to talk about your situation, our team of specialist solicitors can give you the help and advice you need to make a medical negligence claim.
Can We Help You With A Medical Negligence Enquiry?
Early legal intervention can be vital so please contact us if you think you may have a claim. All initial enquiries are completely free of charge and without obligation.
Please call us free on 0800 234 3300 (or from a mobile 01275 334030) or complete our Online Enquiry Form.

Make An Enquiry
Why Choose Us
Specialist medical negligence solicitors
Free initial enquiries
No win, no fee available
Reviews
"Before we contacted you we had no real idea that we had grounds for a medical negligence claim but after speaking to you if became clear that Wendy was indeed treated poorly. Chris took the time to explain what was happening and kept us to speed. Our deepest gratitude to you all and Chris in particular."
Mr And Mrs H.
Helping Clients Across England & Wales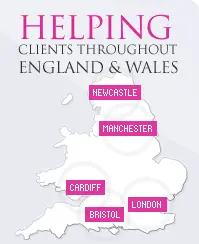 Free Medical Negligence Guide
'7 Questions You Must Ask Before Choosing A Medical Negligence Solicitor'