Cancer Misdiagnosis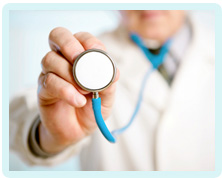 Delayed Diagnosis of Cancer
Allan noticed a small lump on his right bicep which gradually began to grow. Medical professionals were unsure what it was, but assured Allan it was not cancer. Nevertheless, the lump continued to increase in size and eventually a malignant tumour was diagnosed.
Allan attended his GP concerned about a pea-sized lump on his right bicep. It had been growing for around two or three weeks and by this point was 2cm in size. After an examination, Allan's GP said he could not be sure what the lump was, but admitted he did have concerns. An urgent appointment was therefore made with the local hospital's surgical department.
During his appointment at the hospital, Allan was again told a firm diagnosis could not be made. An ultrasound scan had revealed an intra muscular soft tissue lesion, but even so, the General Surgeon admitted he did not know what was causing the lump. When Allan asked if it could be cancer, he was told that that conclusion had been ruled out.
Subsequently, Allan was referred to an Orthopaedic Surgeon who also voiced the opinion that the lump was not cancerous. However, a diagnosis still needed to be made, and he arranged an urgent MRI scan. This was finally carried out five months after Allan had first visited his GP.
Unfortunately, the MRI results revealed a large tumour, thus contradicting the opinion of both the General Surgeon and the Orthopaedic Surgeon. A needle biopsy was then performed, confirming Allan had a malignant peripheral nerve sheath tumour – a relatively rare form of cancer.
An Oncologist told Allan the cancer would need to be removed. However, by this stage the lump was the size of a tennis ball, and was classified as a grade II tumour. Consequently, Allan lost almost all of his right bicep, severely reducing the function of his arm. As a result of this, he had to resign from his job.
Allan was extremely anxious about the effect the operation would have on his life, as his livelihood depended upon him being physically able. His was particularly upset as the Oncologist suggested the cancer should have been diagnosed three months previously. If it had, the tumour would have been smaller, and the bicep would have been kept in tact.
After contacting Glynns to discuss his case, we advised Allan that he had been the victim of a substandard level of care. We instructed a medical expert to assess the treatment provided, which confirmed our belief that Allan had suffered due to a delay in diagnosis.
We helped Allan make a medical negligence claim, and he was awarded over £10,000 in compensation.
(Details which might identify our client have been changed.)
Let Us Advise You Now
Early legal intervention can be vital so please contact us if you think you may have a claim. All initial enquiries are completely free of charge and without obligation.
Please call us free on 0800 234 3300 (or from a mobile 01275 334030) or complete our Online Enquiry Form.

Make An Enquiry
Why Choose Us
Specialist medical negligence solicitors
Free initial enquiries
No win, no fee available
Reviews
"Before we contacted you we had no real idea that we had grounds for a medical negligence claim but after speaking to you if became clear that Wendy was indeed treated poorly. Chris took the time to explain what was happening and kept us to speed. Our deepest gratitude to you all and Chris in particular."
Mr And Mrs H.
Helping Clients Across England & Wales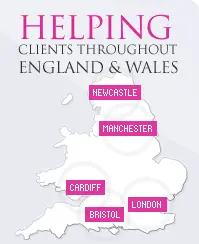 Free Medical Negligence Guide
'7 Questions You Must Ask Before Choosing A Medical Negligence Solicitor'