Laparoscopic Cholecystectomy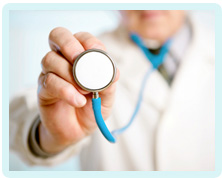 Laparoscopic Cholecystectomy
Like any surgical procedure, a laparoscopic cholecystectomy has a number of possible risks. If a complication does arise, this must be handled with the correct level of medical expertise. If there is a failure to do so and a patient suffers harm, there could be grounds for a compensation claim.
What is a laparoscopic cholecystectomy?
A laparoscopic cholecystectomy is when the gallbladder is removed via keyhole surgery. The gallbladder might need to be removed if someone has gallstones which are causing significant pain and discomfort.
Gallstones can be treated with non-surgical methods, but these are not particularly effective and only succeed in one in 10 cases. As you can live perfectly well without the gallbladder, it can be easier to simply have it removed if gallstones are a problem.
Complications of a laparoscopic cholecystectomy
Like all surgical procedures, a laparoscopic cholecystectomy does carry certain risks, including:-
Infection
Complications from the general anaesthetic
Bleeding
Bile duct injuries
Bile leakage
Injury to the internal organs
Post-cholecystectomy syndrome
Some of the aforementioned complications can be very troubling if not diagnosed and treated in a timely fashion. Bile duct injuries and internal organ damage are particularly worrying and must be repaired as soon as possible if a patient is going to avoid harm.
When can you claim for a laparoscopic cholecystectomy?
Should the surgeon accidentally nick the bile duct or an internal organ, it will not necessarily be considered negligent. Indeed, the bile duct, bowel and small intestine all lie very close to the gallbladder and the surgeon cannot always avoid inflicting a degree of damage. If this does happen, the injury must be spotted and repaired without delay – certainly before the end of the operation.
But unfortunately the surgical team do not always realise that an injury has been sustained and send a patient back to the recovery ward. The patient will soon become extremely unwell, and may develop fatal complications if the problem is not detected in time.
If the surgical team does not recognise and repair a bile duct injury or internal organ damage, and this causes a patient further pain and suffering, it will be possible to pursue a medical negligence claim.
Claiming for gallbladder surgery complications
To find out more about claiming for complications sustained as a result of gallbladder surgery, you need to speak to a solicitor who specialises in medical negligence claims. This will allow you to establish whether or not you could be entitled to compensation for the terrible damage you have been caused.
Would You Like Assistance from Specialist Medical Negligence Claims Solicitors?
If you would like to benefit from a service of excellence with total commitment to client care from a small and friendly team, Glynns are ready and waiting to help you.
Please call us on 0800 234 3300 (or from a mobile 01275 334030) or complete our Online Enquiry Form.

Make An Enquiry
Why Choose Us
Specialist medical negligence solicitors
Free initial enquiries
No win, no fee available
Reviews
"Before we contacted you we had no real idea that we had grounds for a medical negligence claim but after speaking to you if became clear that Wendy was indeed treated poorly. Chris took the time to explain what was happening and kept us to speed. Our deepest gratitude to you all and Chris in particular."
Mr And Mrs H.
Helping Clients Across England & Wales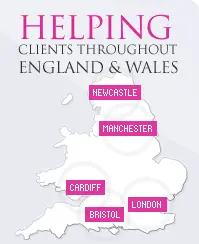 Free Medical Negligence Guide
'7 Questions You Must Ask Before Choosing A Medical Negligence Solicitor'