Doctor (GP) Negligence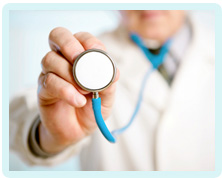 GP Meningitis Medical Negligence Claims
If your GP has failed to diagnose meningitis, causing you or your loved one to suffer complications, you might want to bring a claim for compensation. Not only will this allow you to obtain justice, it will ensure you have the financial support to help you through this difficult time. For more information, contact a solicitor that specialises in medical negligence claims.
GP failure to diagnose meningitis
Meningitis can be difficult to diagnose as it can be easily mistaken for the flu. The two conditions have a number of similar symptoms such as achy joints, shivering, fever and vomiting. However, meningitis requires immediate treatment, so it is wise to err on the side of caution and take immediate action if you notice any of these early symptoms. This is especially true if the patient is a young child, as bacterial meningitis is most common in children under the age of five.
If you attend your GP, he or she should take note of the symptoms and recognise them as being indicative of bacterial meningitis. A physical examination should be performed to see if there are any signs of blood poisoning, such as a purple rash. Even if a rash has not yet developed, that is not to say that meningitis is not present; indeed, some patients will not get a rash whatsoever. If there is any suspicion that a patient could be suffering from meningitis, a GP must make an urgent referral to hospital. More tests can then be carried out to confirm a diagnosis. Nevertheless, the results can often take some hours to obtain, so it is standard practice to begin treatment before a concrete diagnosis has been made.
Consequences Of Failing To Diagnose Meningitis
When a GP fails to make a diagnosis of meningitis, what are the consequences? In such cases patients are advised they have another condition (such as the flu) and are sent home to rest. However, this can have devastating consequences, as meningitis can result in terrible complications if not treated quickly enough. These can include:-
Hearing loss;
Sight loss;
Problems with speech;
Learning difficulties;
Trouble with concentration and memory;
Epilepsy;
Cerebral palsy.
What action can you take?
If you or your loved one has suffered complications because a GP failed to diagnose meningitis, you could be in a position to claim compensation. This is because in failing to recognise the tell-tale symptoms of meningitis, a GP will have provided a substandard level of medical care. If this has caused an injury, there will be grounds for a medical negligence claim. To claim compensation for meningitis, be sure to contact a solicitor as soon as possible.
Let Us Help You Now
Early legal intervention can be vital so please contact us if you think you may have a claim. All initial enquiries are completely free of charge and without obligation.
Please call us free on 0800 234 3300 (or from a mobile 01275 334030) or complete our Online Enquiry Form.

Make An Enquiry
Why Choose Us
Specialist medical negligence solicitors
Free initial enquiries
No win, no fee available
Reviews
"Before we contacted you we had no real idea that we had grounds for a medical negligence claim but after speaking to you if became clear that Wendy was indeed treated poorly. Chris took the time to explain what was happening and kept us to speed. Our deepest gratitude to you all and Chris in particular."
Mr And Mrs H.
Helping Clients Across England & Wales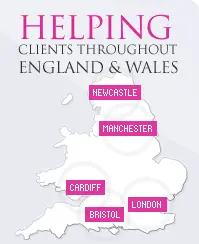 Free Medical Negligence Guide
'7 Questions You Must Ask Before Choosing A Medical Negligence Solicitor'