Public Place Accidents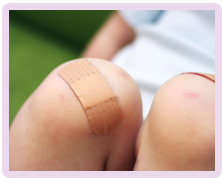 Wherever you suffer an injury in a public place, it is very likely that Glynns experienced personal injury solicitors have dealt with a similar claim. We will use our experience to provide you with the best prospects of success.
Our experience of public place accidents includes:
Accidents at schools
Accidents on pavements and in council controlled play areas
Accidents on other people's property
How Much Will Our Service Cost You?
If you have suffered an injury following an accident in a public place and you ask Glynns solicitors to help you with your claim, all initial enquiries are completely free of charge.
Would You Like Assistance from Specialist Public Accident Claims Solicitors?
Having suffered injury you now want to be handled professionally, competently and efficiently by solicitors who communicate in straightforward and friendly terms and who specialise in the field of injury law.
If you would like to benefit from a service of excellence with total commitment to client care from a friendly team, Glynns are ready and waiting to help you.
Please call us on 0800 234 3300 or complete our online enquiry form.
---
Testimonials
"I would like to take this opportunity to thank you very much for your continued professionalism and the consistantly friendly, approachable manner in which you have handled this claim. This has made all the difference in a situation that has at times been very sensitive and stressful for me.
Once again, many thanks."
Miss B, Norfolk
"Thank you for everything that Glynns did for us to achieve a successful outcome."

Anon

---