Work Related Disease Claims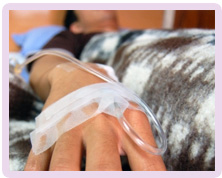 Mesothelioma Compensation Claims
Mesothelioma is a cancer caused by exposure to asbestos that can affect several different parts of the body. It can form in the outer lining of lungs, the peritoneum, the heart, the pericardium or the tunica vaginalis (part of the testes). If you or a member of your family has been diagnosed with mesothelioma, we can help you to recover the compensation you deserve.
How You Develop Mesothelioma
Exposure to asbestos dust by working closely with it is the main cause. Many workers from the heavy industries such as ship building and mechanics have suffered from mesothelioma. Mesothelioma can take several decades to develop after the exposure to asbestos.
What Are The Symptoms Of Mesothelioma
The symptoms of mesothelioma include shortness of breath, chest wall pain and loss of weight. Fluid between the lung and chest wall leads to the shortness of breath. Mesothelioma is first normally suspected by an X ray or CT scan and then confirmed by microscopic examination of a biopsy.
Mesothelioma Compensation Claims
If you or a member of your family suffered from mesothelioma we can help you to make a claim for compensation. The awards for mesothelioma start from £40,000 but with other financial losses (earnings, treatment etc) often the claims can exceed several hundred thousand pounds.
Our Costs For Mesothelioma Claims
All initial enquiries are completely free of charge and without obligation. When we speak with you we will explain all of the funding options available for you, including No Win No Fee.
Would You Like Assistance Solicitors With Expertise in
Mesothelioma Claims?
Having suffered injury you now want to be handled professionally, competently and efficiently by solicitors who communicate in straightforward and friendly terms and who specialise in the field of injury law.
If you would like to benefit from a service of excellence with total commitment to client care from a friendly team, Glynns are ready and waiting to help you.
Please call us on 0800 234 3300 or complete our online enquiry form.
Make a Free Enquiry About A 'Mesothelioma Work Related Disease Claim'
---
Testimonials
"I would like to take this opportunity to thank you very much for your continued professionalism and the consistantly friendly, approachable manner in which you have handled this claim. This has made all the difference in a situation that has at times been very sensitive and stressful for me.
Once again, many thanks."
Miss B, Norfolk
"Thank you for everything that Glynns did for us to achieve a successful outcome."

Anon

---