Types Of Injuries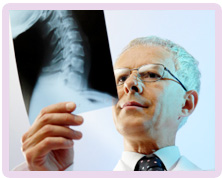 Examples of Serious Injury Claims including Head Injury
We have many years experience of a variety of serious injury claims. Our expert personal injury solicitors will have the experience you need to ensure that you have the best prospects of success. Not only will we seek to recover compensation for you, but we will also help you to rebuild your life through rehabilitation, along with new trainining if you need to change your career.
Medical/ClinicalNegligence Claims
We have a specialist medical/clinical negligence team and a separate section on our website. For more information please see our Medical Negligence Claims section.
Head Injury Claims
Whether a head injury is sustained through a car accident or an accident at work, early diagnosis and treatment is vital. Our solicitors will work with your medical team to ensure that you are receiving the right amount of care.
Lost Limbs
If you have lost a limb as a result of an accident, as well as rehabilitation you may need adaptations made to your house, physical aids or prosthetics. We will liaise with your medical team and if progress is slow we can help to obtain private medical treatment for you. We will also apply for interim compensation payments to ease the financial burden and will only settle your claim when we have assessed the full extent of it, including considering all future financial considerations for you.
Spinal Injury
Early treatment is vital and longterm rehabilitation is often required. As with all serious injury claims, we will apply for early interim compensation payments which can also include the cost of private medical treatment.
Fatal Accidents
If you have lost someone in an accident you may be entitled to compensation. Our aim with fatal accident claims is to make the whole process as straightforward as possible for you. If you ask us for early help we can attend the inquest to ensure that all necessary evidence is obtained to ensure your claim has the best prospects of success.
Would You Like Assistance from Serious Injury Claim Specialists?
If you would like to benefit from a service of excellence with total commitment to client care from a small and friendly team, Glynns are ready and waiting to help you.
Please call us on 0800 234 3300 or complete our online contact form.
---
Testimonials
"I would like to take this opportunity to thank you very much for your continued professionalism and the consistantly friendly, approachable manner in which you have handled this claim. This has made all the difference in a situation that has at times been very sensitive and stressful for me.
Once again, many thanks."
Miss B, Norfolk
"Thank you for everything that Glynns did for us to achieve a successful outcome."

Anon

---