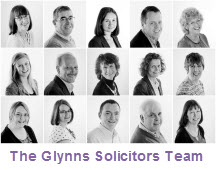 A claim for compensation has been made against a cosmetic surgeon who performs 'Vampire' Facelifts after a patient was left disfigured.
According to an article in The Telegraph, the doctor concerned runs a clinic at the spa of the Terminal 5 Sofitel – where he offers a range of costly cosmetic treatments is accused of negligence after he allegedly failed to carry out a proper examination or act quickly enough when the treatment began to go wrong.
The case comes amid a growing demand for the skin treatments and facelifts offered at UK airport spas and hotels to fatigued business travellers.
The patient is suing for £100,000 damages, claiming she was left suffering from post-traumatic stress disorder, anxiety and depression as a result of the botched procedure.
The 59-year-old says the treatment left her with slurred speech, a droopy eyelid and unable to smile properly.
She claims the trauma she experienced robbed her of all confidence, ruined her relationship with her partner and left her a virtual recluse.
Bad Botox
The claimant was recommended a series of Botox treatments and fillers in the lines between her nose and lip. The doctor later admitted that he did not obtain informed consent from the patient and failed to take proper records of the procedure.
According to the writ filed in the High Court, the patient began to suffer extreme pain from the moment hydrochloric acid filler was injected into her face. She claims that the doctor failed in his duty of care by giving her steroids instead of immediately injecting her with a hyaluronidase reversing agent when it was clear the treatment was causing a violent reaction.
According to the writ, the patient, "suffers from post-traumatic stress disorder, anxiety and depression, avoided leaving her home, and lost her social and sexual confidence…She has lost some of her cognitive function as a result of the anaesthetics used in surgery."
Vampire Facelift – the key to heavenly skin or the stuff of nightmares?
In 2013, Kim Kardashian tweeted a picture of her blood-splattered face following a Vampire Facelift. Actors Rupert Everett and Anna Friel are also fans of the treatment. The procedure consists of withdrawing a patient's blood from their arm, processing it to isolate the platelet-rich plasma (PRP), then re-injecting it to erase wrinkles and create a more youthful look.
Ms Kardashian also incorporates Dermapen into the treatment; a device that uses nine tiny motorized needles to cause puncture wounds in the skin before applying the platelet-rich plasma mixture.
This is not a procedure for the faint of heart.
Or inexperienced clinicians.
Recovery time varies from person to person, a crucial fact that must be explained to patients before they embark on the procedure that costs thousands of pounds.
Guidelines around cosmetic surgery tightened
Cosmetic surgery as a whole is a booming industry, with demand up by 13% from last year.
Non-invasive cosmetic procedures are no longer the domain of the rich and famous. Requests for procedures are rising rapidly; for example, thread lifts – hailed as the non-surgical alternative to a facelift – were the fastest growing treatment of 2015 with enquiries to cosmetic surgery clinics up 240%.
But increased demand also sees a growth in unskilled and unlicensed surgeons, performing cosmetic treatments. In response to this growing problem, the General Medical Council (GMC) issued fresh guidance earlier this year which applies to surgical and non-surgical treatments.
Under the new guidelines, cosmetic surgeons are forbidden from making "unjustifiable claims" about the services that they offer.
The surgeon must also seek consent from their clients directly, rather than asking another member of staff to do so, and ensure that they do not feel rushed or pressured into signing up for a procedure. This includes giving them written information.
A client's psychological needs must be considered, and they must be properly cared for after their service.
Surgeons are also bound to keep full and accurate records of consultation and contribute to national systems.
Failure to comply could lead to the practitioner being struck off the medical register.
Tips for finding a good cosmetic surgeon
When approaching a surgeon to perform a cosmetic procedure, make sure you:
talk to your GP first as they may be able to recommend a specialist in your local area
ensure the surgeon is registered with the General Medical Council and the clinic where they work is listed with the Care Quality Commission (CQC)
do your research, check out the latest CQC inspection reports on the clinic
visit the surgeon and ensure they give you all the information you require about the procedure, the risks, recovery time and after-care
To make selecting a reputable plastic surgeon easier, the Department of Health has asked the Royal College of Surgeons (RCS) to develop a certification system, which will be introduced in 2016. The system will enable surgeons who perform cosmetic surgery to demonstrate that they have the appropriate skills and experience to perform cosmetic surgical procedures and patients can visit the RCS website to locate them.
If your surgical or non-surgical cosmetic procedure does go wrong and you believe this was caused as a result of negligence on behalf of the medical practitioner, you may be entitled to claim for compensation.
At Glynns Solicitors we have the expertise required to successfully act for patients who have suffered harm or loss due to botched cosmetic procedures. Please call free on 0800 234 3300 (or from a mobile 01275 334030) or complete our Online Enquiry Form.

Share Article With: