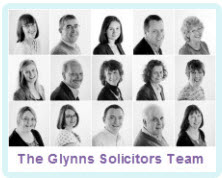 If you have been diagnosed with Type 2 Diabetes, one of the many emotions that may be bubbling around inside you may be shame. Because diabetes is associated with weight, the food we eat and the amount of physical activity we do (or don't do as the case may be), many sufferers of Type 2 Diabetes feel that they are to blame for their condition.
The current body of medical knowledge now tells us that this is not quite true. Yes, lifestyle plays a part in developing the condition, but so do family history, race and age, factors which are beyond your control.
Being diagnosed with Type 2 Diabetes means entrusting health professionals to monitor you regularly and quickly treat any complications that result from the condition. This can include:
heart disease
nerve damage
gangrene
kidney failure
skin conditions
hearing loss
If your doctor fails to spot signs of complications, or the treatment you receive is wrong or inadequate, you may have a compensation claim for clinical negligence.
Treatment for Type 2 Diabetes usually involves medication in the form of tablets, and often injectable insulin as the condition worsens. However, a number of studies over recent years have provided evidence that diet and exercise can reduce the need for medication, and in some cases, reverse the condition entirely.
Low-calorie diets and Type 2 Diabetes
There have been two small studies carried out in a research environment which have suggested that adhering to a low-calorie diet, defined as around 800 calories a day for eight-weeks, reduced fat around the liver and pancreas, restoring the body's natural insulin production and sensitivity, sending Type 2 Diabetes into remission.
It was clear that more extensive, long-term research needed to be carried out, so in 2011, Diabetes UK awarded a research grant of £2.4 million to Professor Roy Taylor at Newcastle University and Professor Mike Lean at the University of Glasgow. They are currently comparing the long-term effects of a low-calorie diet to the best diabetes care currently available. They are especially interested in whether losing weight through a low-calorie diet will result in long-term reversal of the disease.
The study will continue until October 2018, after which the results will be analysed and the findings published.
Plant-based diets and Type 2 Diabetes
In 2011 the documentary 'Forks over Knives' caused a sensation. Film director James Cameron said that, immediately after seeing it, he threw out all the animal products in his refrigerator and has never looked back. President Bill Clinton also credits a plant-based diet for restoring his health after he developed severe disease of the blood vessels to his heart which had necessitated quadruple heart bypass surgery.
The documentary was largely based on the findings of the famous China Study, run by eminent American physician, T.Colin Campbell who examined the relationship between eating animal products and chronic health conditions such as heart disease and diabetes. Results from The China Study and subsequent research has shown that consumption of vegetarian diets is associated with improved glycemic control in Type 2 Diabetes.
Dr Campbell and Dr Caldwell Esselstyn, a cardiologist at the famed Cleveland Clinic, both advocate fiercely that eating a whole-foods, plant-based diet, with little saturated fat and sugar will reverse diabetes.
Exercise and Type 2 Diabetes
Plenty of research shows that exercise is also a proven weapon for those suffering from Type 2 Diabetes given its ability to lower blood glucose levels and hence insulin levels. Muscles can use glucose without insulin when you're exercising so it doesn't matter if you're insulin resistant or if you don't have enough insulin; when you exercise, your muscles get the glucose they need, and in turn, your blood glucose level goes down.
If you are insulin resistant, exercise makes your insulin more effective. That is—your insulin resistance goes down when you exercise, and your cells can use the glucose more effectively.
Exercise can also help protect you from complications which can develop from Type 2 Diabetes, such as heart disease.
Conclusion
Although there have been small studies that show some diets, such as low-calorie and plant-based eating, can reduce the need for Type 2 Diabetes medication, and reverse the condition, further research is needed to establish the long-term impact these diets have on the disease.
The correlation between exercise and the lowering of blood glucose levels is already well established. As such, health professionals will continue to convey the importance of physical activity to their patients whilst prescribing medications such as metformin as a first step to manage the patient's disease. It is possible that if further large-scale research confirms the benefits of improved nutritional intake on diabetes disease progression, doctors across the UK may add this as a primary treatment option; which could in turn lead to a reduction in the need for diabetes medication or even its reversal as a commonplace outcome.
We will continue to monitor developments and keep you updated as new research is published.
At Glynns Solicitors we have the expertise required to act successfully for patients who have suffered harm due to medical professionals missing or ignoring complications stemming from diabetes. Please call us on 0800 234 3300 or complete our Online Enquiry Form; one of our solicitors will get in touch with you to discuss whether or not you have a claim for compensation.
Making an Enquiry
Please call us on 0800 234 3300 (or from a mobile 01275 334030) or complete our Online Enquiry Form.

Share Article With: