Medical Negligence Claims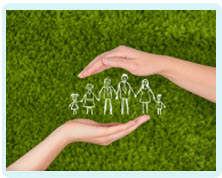 Multiple Care Failings Cause Sepsis Death
Suffering with slurred speech, blurred vision and dizziness, Dennis attended A&E where he was diagnosed as suffering from Myasthenia Gravis, a rare condition causing muscle weakness, and prescribed a high dose of steroids.
Dennis also underwent a CT scan of the chest which showed a small mass in the thoracic cavity, thought to be a thymoma - a tumour originating in the thymus gland between the lungs which is sometimes associated with myasthenia. The thymus gland plays a significant role in the development of the immune system.
It was decided that a thymectomy should be carried out to remove the thymus. However, although Dennis should have received neurological input before this operation, he was not seen by a neurologist. He was given the impression that it would be a small operation and was not made aware of any significant risks.
It would have been appropriate to wait for the myasthenia to have been resolved before carrying out an operation, but the thymectomy was carried out nonetheless, and it was discovered that, in fact, the tumour was very large.
After the operation there was no suggestion that the surgeon had experienced any problems or that there might have been any damage to the phrenic nerve. The phrenic nerve, which travels from the neck, through the thorax - or upper body - to the diaphragm, plays a fundamental role in controlling movement of the diaphragm and, thus, in the breathing process.
Immediately after the operation, Dennis's breathing tube was removed but had to be reinserted when Dennis became agitated. Had there been any suggestion of injury to the phrenic nerve, removal of the tube would have been inappropriate. Dennis quickly began to experience life-threatening problems with his breathing and was admitted to Intensive Care where he remained for a week.
Dennis was also finding it difficult to lie down. He was suspected of suffering from Post-traumatic Stress Disorder but, in fact, this problem is associated with injury to the phrenic nerve, which is a known risk of thymectomy surgery.
Consequently, Dennis had to sleep sitting up and this began to have a negative impact on his legs. Dennis was re-admitted to hospital with swelling of the legs and suspected cellulitis in the left foot and sepsis. Dennis also developed pneumonia at this time. He was transferred to intensive care again and given steroids.
It was not clear to medical practitioners whether the diaphragm weakness causing Dennis's breathing problems was caused by his myasthenia or possible damage to his phrenic nerve during surgery. The neurologist felt that it was unlikely to have been caused by the myasthenia. It was only at this point, three months after the thymectomy, that the surgeon who had carried out the operation acknowledged that it had been a difficult procedure and that phrenic nerve damage may have occurred.
Dennis was discharged from hospital the following month but remained on steroids for months to come although the neurologist was concerned about continued high doses of steroids as this can reduce resistance to infection.
Almost two years after his thymectomy operation, Dennis was readmitted to hospital with fluid build-up on the lungs and signs of deep vein thrombosis below the left knee. It was decided not to give Dennis a CT scan as he found it difficult to lie flat and he was not given anti-coagulant. However, two weeks later, Dennis was found to have developed a pulmonary embolus, meaning that he had a blockage in an artery in the lungs, probably caused by a blood clot. He was started on Warfarin, a blood-thinning agent.
Nonetheless, Dennis continued to deteriorate, developing an abscess in his left groin which quickly became necrotic, causing the tissue to die. Dennis had developed necrotising fasciitis, a life-threatening condition where infection spreads rapidly through the body destroying tissue and threatening organs. Despite further surgery to remove the affected dead tissue, the infection had spread to the point where amputation would be necessary. It was felt that Dennis would not survive such an operation and that there was nothing else which could be done.
Sadly, Dennis died of sepsis and necrotising fasciitis the following day.
Dennis's widow contacted Glynns Solicitors who supported her in a claim for compensation due to poor medical care. She was awarded over £130,000 compensation.
(Details which might identify our client have been changed.)
Would You Like Assistance from Specialist Negligence Claims Solicitors?
If you would like to benefit from a service of excellence with total commitment to client care from a small and friendly team, Glynns are ready and waiting to help you.
Early legal assistance is essential. Please call us free on 0800 234 3300 (or from a mobile 01275 334030) or complete our Online Enquiry Form.

---