Medical Negligence - Treatment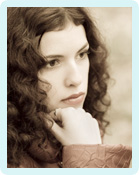 Over £120,000 For Bowel Perforated After Surgery
Ruby's bowel perforated after undergoing gynaecological surgery. However, nursing staff paid no attention to her pleas for help and sent her home. She became critically unwell and ended up on the Intensive Care Unit.
In September 2010, Ruby underwent an operation to remove her ovaries. She had previously had a hysterectomy for endometriosis, but the uterus lining remained on her ovaries and was causing pain and urinary dysfunction.
After the operation she got up to go to the toilet. While locked in the cubicle, she felt something rip inside her. The pain was terrible and she had the sensation of acid burning inside her.
Ruby fell to the ground but eventually managed to unlock the door. She shouted for help but the nurses were not sympathetic. They got her back into bed and said the pain was due to an irritated bladder, nothing else.
She remained in agony, but despite this was discharged home the following day. Ruby took to drinking liquid morphine, such was the discomfort. She did telephone the hospital to ask if this was normal, but was again told there was nothing to worry about.
Four days later Ruby still could not get out of bed. She had a sudden shot of pain across her abdomen and screamed out, causing faeces to pass from her vagina. She realised something must be wrong and her mother called an ambulance.
She was admitted to hospital and continued to pass faeces from her vagina. At 10.30pm the consultant decided that Ruby needed to be taken straight back to theatre. But as she was being taken to theatre the consultants changed their minds, saying instead that they would wait until morning.
Ruby's husband stayed with her throughout the night. They were both very scared and at times Ruby thought she was going to die. She finally went into theatre at 8.30am the next morning, during which it was discovered she had a split bowel and a fistula in her vagina.
It seems that the sutures in her bowel and her vagina had come undone. This was causing faeces to leak from her vagina, resulting in a severe infection called sepsis. A repair was carried out and Ruby was sent to the Intensive Care Unit to recover.
Due to the damage Ruby needed a stoma and colostomy bag. This has remained in place for the foreseeable future, something she feels extremely embarrassed about. She stayed in hospital for around two weeks, during which time the care she received was wholly insensitive.
At one point a doctor removed a drain from her abdomen. The local anaesthetic did not work but he continued anyway, causing Ruby to suffer such trauma that she had nightmares over the following months. On another occasion her back felt sore but the nurse said it was nothing. When her husband looked it was a top from an IV stuck to her back.
Overall Ruby was made to feel like a nuisance. The staff were rude and uncaring. Ruby found it hard to eat but the nurse said she didn't care. At one point Ruby said she was going to be sick but the nurse walked away, leaving Ruby to find her own bowl.
When she was discharged Ruby's life was far from normal. She continued to have the colostomy bag. This made work very difficult. She could no longer pursue her sporting hobbies or do any housework or gardening.
She remains psychologically traumatised by the events and suffers flashbacks and nightmares. She is very angry with the hospital, as had the nurses heeded her concerns after the operation, the perforated bowel would have been diagnosed without delay.
As a result of this negligence, Ruby nearly lost her life. She suffered five days of extreme pain, a prolonged period in hospital and ongoing medical issues. She also has significant post-operative trauma.
We helped Ruby make a claim for the terrible injuries she endured. She was awarded in excess of £120,000 compensation.
(Details which might identify our client have been changed.)
Would You Like Assistance from Specialist Negligence Claims Solicitors?
If you would like to benefit from a service of excellence with total commitment to client care from a small and friendly team, Glynns are ready and waiting to help you.
Early legal assistance is essential. Please call us free on 0800 234 3300 (or from a mobile 01275 334030) or complete our Online Enquiry Form.

---